home > spain
Car Hire in Spain
Compare and book cheap car hire in Spain. Also save when renting a larger 7 or 9 seater minivan or SUV.
Your Spanish Car Rental Suppliers
These are some of the companies we use:-
Atesa, Automotive, Centauro, Goldcar, Orlando, Record and Solmar
, who have discounted their rates through our website.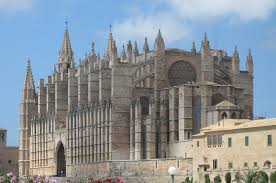 Car Hire & Debit Cards
- Goldcar now accept debit cards, with an excess held against the card. Also look for Record Car Hire and Solmar, who also do, with their extra insurance taken out locally.
Fuel Policy in Spain
- Some charge for full tank and ask to return empty, but if hiring for under four days, then there is flexibility. Check the terms for each on the rates page.
More on Spain Car Rental
Licence
- Must be held for at least a year.
Young Drivers
- Surcharges may apply if under 25 year.
Speed Limits
- 50 kph on city roads, open road is 90 kph and motorways 120kph.
All our suppliers offer modern fleets. Choose from Ford Ka, VW Caddy, Citroen Berlingo or C4 Turbo Diesel. How about the ever popular Renault Kangoo,or larger Opel Zafira or VW Touran? Not forgetting the new and zesty Opel Tigra Cabrio.
On or Off Airport?
- The most popular resorts usually involve flying to
Alicante, Murcia or Malaga Airports
. Some will have a desk located in arrival hall and others may offer a meet and greet service outside arrivals or at a specified meeting point. The website clearly shows which, so get a quote today.
Travelling Around Spain
Madrid
is the capital and the biggest city with twice the number of people of Barcelona, the next biggest. About forty seven million live in Spain. In some locations, you can ski in the morning and sun bathe in the afternoon. You can also run with bulls and get pelted with tomatoes. For the latest on what going on in Spain, go to the website of the
Spain Tourist Board
.
As the above website will show, Spain has a lot more to offer than sunny beaches and the Costas. It rivals France in terms of good wine and exquisite foods. Discover the Asturias with mountain ranges and climates similar to Scotland. Appoint a designated driver and sample the many different local
Spanish Events
- The two most well known events are the Pamplona Bull Run, in early July, and the Tomatina Tomato Fight in August. However, before that, head to
Tenerife
in February for the carnival and festival that celebrates the Burial of the Sardine! To find the festival you want to go to, check here for all
Spanish Festivals
and plan your trip today.
Canary & Balearic Islands
- Cars cannot be taken to the Balearics or the
Canary Islands
. If looking for a busy island then Tenerife,
Gran Canaria
and Mallorca have the most inhabitants, but if not want to meet many people, then get to Ons, which has less than one hundred people living there.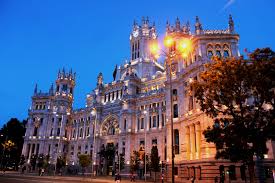 Save on holiday travel and pre-book today for Spain.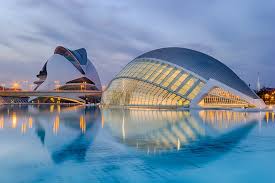 Alicante, Malaga, Barcelona, Madrid and elsewhere.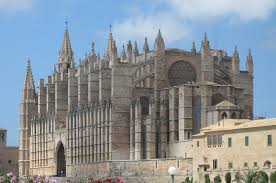 Book Spain SUV, MPV & convertibles early.
Granada
- In the south of Spain showcases the many influences that make modern Spain and at the same time, offers beautiful nearby beaches and the is only thirty minutes from the ski resorts in Sierra Nevada. To explore this diverse part of Sxpain, you can hire at
Granada Airport
, or nearby Malaga, which is on the coast, unlike Granada, which is inland.
Are you to heading off to the
Balearics
next and one of the isles of Ibiza, Menorca or
Mallorca
? If so, we can help with cars and hotels. Check the hotel link on this page.
Contact:-
resteam@fastcarhire.co.uk
Hotels can booked through link below.
Updated 20th January 2016