home > spain > barcelona airport
Car Hire at Barcelona Airport
For a rental car at any of the terminals at Barcelona Airport, we can offer excellent discounted car hire rates.
At Barcelona Airport
Barcelona Airport is also known as El Prat Airport. The airport lies in the municipality of Viladecans. It services Barcelona and the bigger province of Catalonia in North Eastern Spain.
This airport, which is fairly huge, ranks second in terms of size, in Spain. Barcelona airport is well served by trains, buses, taxis and car rental companies.
For more information on Barcelona, go to the Barcelona Tourist Board website at www.barcelonaturisme.com.
With your own car rental to drive around the city, get to the town centre by taking the Autovia C-246 road at Castelldefels. This route takes you to Barcelona, which is 13 kilometers away. On a good day, with no traffic, you can get there in as fast as 15 minutes.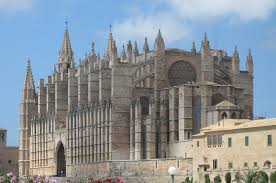 Compare & Book Car Hire in Spain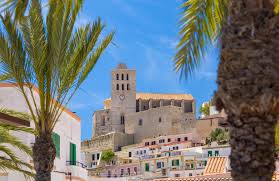 Alicante, Malaga, Barcelona, Madrid and eleswhere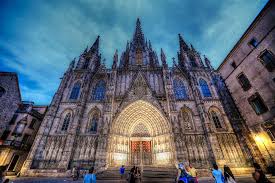 Book SUV, MPV convertible early
If not have a hire car, then hail a taxi, to get in and out of the city. The taxi station can be found right outside the terminals. The taxi fare would be at least 25 Euros. Bags and luggage are charged extra.
Barcelona Car Hire Companies
Goldcar at Terminal 1
, have their free shuttle bus on the ground floor. At Terminal 2, the Goldcar hire shuttle bus will be at the start of the taxi rank.
Cars are returned to the depot, and you get the bus back to the airport. A map, and instructions are supplied on arrival. Goldcar hire can only be collected and returned between 0700H and 2300H. The local phone number is +34 965 233 169.
Victoria Cars at El Prat Airport, Terminal 1, can be found by at car park D. Take the lift to 7th floor. The Victoria minivan will be in the blue area, at parking bay N 306. hours are 0700H to 2200H only. Call +34 670 051 924. At T2, you get a the shuttle bus at the Meeting Point B, across the way, as you exit terminal 2B.
Solmar operate a free shuttle bus to there depot. ring +34 620 781 067.
More car hire in other parts of Spain, such:-
Madrid, Murcia and Malaga, here
.
Know Barca Better
Updated 9th August 2015