home > spain > malaga airport
Malaga Airport Car Hire
Compare our cheap Malaga Airport car hire prices and availability in Spain. If travelling in summer and want a cheap, good price always book your vehicle rental early as they do go quickly.
Which Malaga Car Rental Company?
- We have a good selection of car hire companies for you to choose from, with
Firefly, Centauro and Record
competing for the lowest price on vehicles, whereas if you book with Goldcar, you can get a free extra driver included in the price.
Fuel Policy
- The above companies also have a refund policy on unused fuel.
Malaga Airport Collection
- Firefly, Goldcar and Record have their vehicles at the airport, whereas those like Centauro and Marbesol, offer a meet and greet service with a minibus to the nearby depot, but this can help avoid queues at the airport.
Debit Card Okay in Spain
- Goldcar now accept debit cards again, but need to book here.
About Malaga Airport
Malaga Airport is just one of six airports serving the Andalucia region. The others are Almeria, Cordoba, Granada, Gibraltar, Jerez and Sevilla. Malaga Airport is about five miles (8Kms), west of the town itself, and has over 10 million passengers passing through. After landing, take in the exhibition hall with it's paintings by Andalucian artists.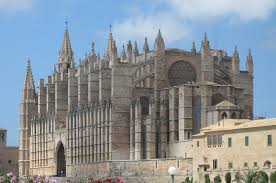 Compare & Book Car Hire in Spain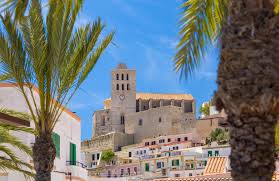 Alicante, Malaga, Barcelona, Madrid and eleswhere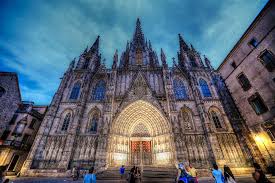 Book SUV, MPV convertible early
To get to your destination, if no car hire booked, you can catch a train, bus or taxi from the airport. There is even a museum built within its grounds, showcasing the rich heritage of Spain. Airport Information:- Malaga Airport, Avenida Garcia Morato, s/n 29004, Malaga, Tel: +34 952 048 484.
Malaga is the major tourist destination in this region of Spain, being the favourite haven for ex-pats of all nationalities. For more information on Malaga itself, then please go to the tourism website at
www.malagaturismo.com
Malaga Travel & Car Rental Options
To get to the heart of the city from the Malaga Airport, there are three types of transportation available. You can ride the taxi, train, or bus. Should you want to hire a car, it is always cheaper to pre-book your rental. Arriving in Malaga by train? Then take time to read our preview
Car Rental Malaga Train Station
Where at Malaga Airport?
- Goldcar have a desk in the terminal and are open 24 hours a day. However, flight arrival details are needed. The office phone number is +34 95 2048 490, and the fax number +34 95 2048 488.
Automotive Cars (phone +34 951 908 237), offer a meet and greet service (remember flight info), and will take you to a shuttle bus. As you as exit with your luggage into the arrivals hall, look for the Automotive agent and hand held sign, They will take you to shuttle bus, which is outside Terminal 2, at street level. Emergency number is +34 620 732 565.
Some of the most popular cars requested in
Spain
include the Citroen Berlingo, the VW Touran seven seater or 5 seater with large rear storage area, the VW Golf, the Citreon C4 turbo deisel and the larger 7 seater Seat Alhambra.
As for the taxis, they can take you just about anywhere. Just be sure that you speak and understand a little Spanish, so you can give directions to the driver. Getting a cab during the off-peak seasons is easy, but it's another story though during the summer months.
After Malaga, need to hire a car in such cities as
Barcelona, Reus or Valencia?
Last updated 30th July 2015