home > turkey
Car Hire in Turkey
We offer a wide choice of local and national car rental suppliers . Choose from the following car rental companies:-
Almira, Sixt, First Car Rentals, Isik, Sax and Circular
.
Erboy Cars okay without credit card
- Cash deposits accepted.
Driving in Turkey
- Roads in Turkey are in fairly good condition. Some rural routes are a bit bumpy and potholed. There is a limited motorway system which drivers have to pay tolls to use.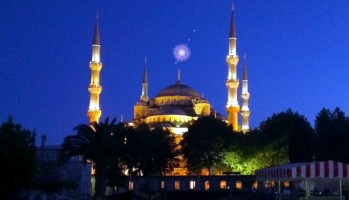 Signposts follow international standards and car hire users should not have too many problems. Turkish laws allow a 0.5 mg/ml blood-alcohol level for drivers.
Speed limits:-
Towns and cities: 50kph.
Highways: 90kph.
Motorways: minimum 40kph, maximum 120kph.
Recommended trips in Turkey
Kusadasi to Ephesus and on to the Dilek Peninsula National Park. Ephesus 3,000-year-old ruins include the iconic Library of Celsus. Nearby vestiges of the Temple of Artemis offer insights into its former grandeur. Icmeler and Kavakli are two of Dileks beaches.
The road from Marmaris to the Datca Peninsula offers unrivalled views of this location. The 80km peninsula is only a few hundred meters across. Beautiful beaches and coves dot its length. The landscape features windmills, olive groves and fruit orchards. The ruins of ancient Knidos are at the west end of the peninsula.
Since the opening of the border with Georgia, Turkey Black Sea coast has gained popularity among travellers. You can follow the shore from Hopa to Cayeli, Rize and Trabzon. Picturesque beaches and tea plantations line the route.
Best time to drive in Turkey
Due to its balmy weather, any time between spring and late autumn is good for a holiday in Turkey. High season kicks in around late July and lasts until mid September. Beach resorts are crowded at this time and the thermometer can reach 40C.
Compare and book cheaper motoring in Turkey.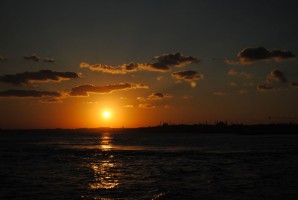 Driving around Turkey made easy with one ways.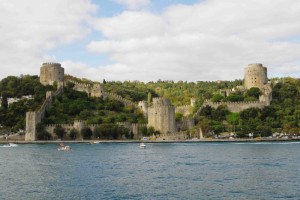 Collect in Dalaman, Izmir, Bodrum - Airports and Cities.
Turkey is a tantalising fusion of cultures where East really does meet West. Coastlines along both the Mediterranean Sea and the Black Sea offer a dizzying array of beaches and vibrant resort towns. Ancient sites such as Ephesus and the remote Nemrut Dagı temple-tomb provide delightful excursions for those in Turkey.
Istanbul sits on both sides of the Bosphorus, a strait which separates Europe and Asia. Renowned attractions in the city include the 6th century Hagia Sophia, the Column of Constantine and Dolmabahce Palace. Kusadasi, Bodrum, Marmaris and Antalya are Mediterranean coastal towns all within range of fantastic beaches and historic sites.
To find out more about what to see and do in Turkey, then go to
Turkey Tourist Board
Last updated 9th April 2016