home > united kingdom
Car Hire in UK
Cheaper UK car hire here, as well as SUV and MPV vans at discounted prices.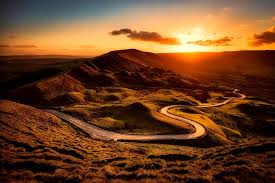 You can now choose from
Alamo, Avis, Budget, Europcar, Green Motion, Herts and Sixt
amongst others.
About Car Rental in the UK
Most locations will be shut on Sundays, except airports. This also applies to bank holidays. However, if in London on a Sunday, then Victoria Coach Station is popular as open Sundays, as is Marble Arch during the summer.
One Way Car Hire
- One way car rentals are possible, but a charge applies. Varies on each UK car rental supplier, but usually about GBP50, but is included in price when booking. For example you can collect in Manchester and for a small extra fee, you can leave it at Kings Cross Station, in London.
Visit Britain - These Famous People Are
Around & About the UK
Includes England, Wales, Scotland and Northern Ireland, with over sixty three million people.
London
- Best way to see London is by bus or the Underground to take in St Pauls, Westminster, theatres, Trafalgar Sq, Piccadilly Circus, national galleries, Buckingham Palace, London Wheel, all the EPL football grounds and much much more.
Stonehenge
- Get to Salisbury Plain and try and work out how the stones got from Wales all those years ago?
Cheddar Gorge and Wookey Hole
- Yes, they are real and not made of cheese and you do not make wookey. Get to the Mendip Hills in Somerset and explore both, or be dull and boring and go online.
Cotswolds and the Pennines
are both spectacular with lovely pubs, but much lower than Ben Nevis in Scotland, the highest point in the UK. Wander as lonely as a cloud in the
Lake Country
, or just get in a boat on Lake Windemere.
Scotland & Wales
. From Loch Ness monsters to fire breathing dragons, the Gorbals to the Mumbles, Brecon Beacons to Aviemore and leeks to haggis. Get your automobile at one of many Scottish locations, like Glasgow or Edinburgh Airport, and from the hills and the valleys that are around Cardiff and Swansea.
More on UK Car Rental
All car hire companies will have an excess amount of around GBP500, where you can buy extra insurance locally to reduce to zero, or you can buy cheaper excess cover with Allianz, through us in the booking process.
Book early when flying back home to the UK, especially for Christmas, New Year, Easter and other peak times. Always try and book you car early, as even the airports, including
Heathrow
, Gatwick, Manchester, Edinburgh, Cardiff, Glasgow and
Stansted Airport
get their cars sold out. Then the downtown depots are shut for holidays, Sundays so cars get scarce quickly. Rates include the standard CDW (Collision Damage Waiver) with GBP500 Excess, Third Party Liability Vehicle Theft Protection or Waiver (does not include personal items), unlimited mileage, Premium Location and Airport Fees (VAT and GST).
Driving to Europe?
- Europcar are the best option if planning on driving to Europe.
Cannot Drive to Ireland
- Cars cannot be taken off the mainland to either
Ireland
or
Northern Ireland
, so need to book beforehand.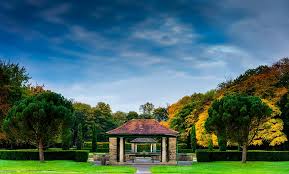 Compare, good cheap England car hire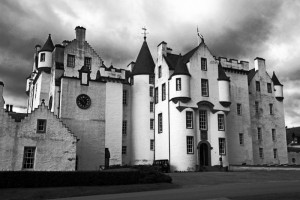 Car hire at all Scotland airports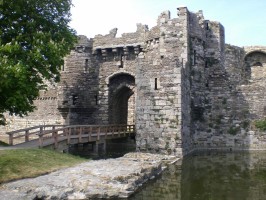 Alamo, Budget, Sixt car hire in Wales
Updated 20th January 2016