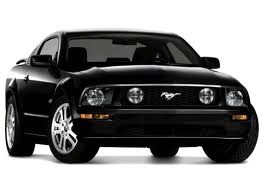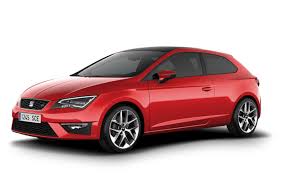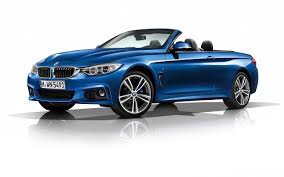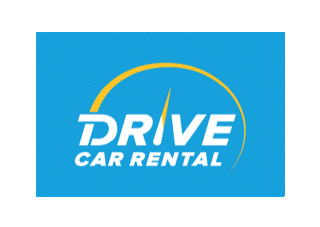 Car Hire Italy
Compare and book cheap, qulaity car rental in Italy.
When in Rome?
. Looking for car hire at one of the two Rome Airports?
Ciampino Airport Car Rental here
, or perhaps going to the other airport at
Fiumicino
.
Bonjourno Italia!
Italy can be split into three main regions the north, central and southern. The main towns of the northern region are
Milan
, Turin, Bologna, Verona and Venice, which are all interspersed with rolling countryside and lakes coupled with the stunning vistas of the Dolomites and the Italian Alps.
A snippet on Italy
Mention Italy and most people think of a fashion conscious nation, in love with fast sports cars, and football. That aside, it is a beautiful country that has a lot to offer the tourist. Central Italy is home to the Colliseum and other remnants of the one time great Roman Empire. Tuscany acts as a good base to go back into the Renaissance era with nearby towns of Siena,
Pisa
and Lucca offer more insights into Italy's rich historical past. When you have absorbed enough of Roman History, drive southwards into Naples or the romantic Amalfi Coastline of Apulia.
Italian Culture
Italians love their Saints and in 1087 the managed to sign up a super saint when St Nicholas of Myra became San Nicola di Bari. Italians love religion and invested heavily into building stunning cathedrals and churches to house their patrons and artifacts. A wise investment, as these buildings form the backbone of present day Italian tourism.
Italy is synonymous with fast sports cars and any trip should include a trip to Modena near Bologna, home to Maserati with its checkered ownership history, currently owned by Fiat Alfa Romeo.
If landing into Pescara, please see our new guides for
Pescara airport

Compare and book cheap car hire in Italy
Maggiore have a desk in arrivals hall others may offer a meet and greet service in arrivals hall. This information will be provided during the booking process. Please note a delivery service is available with Maggiore and a small charge may apply.
Working with the above Italian car rental suppliers we can offer discounts and a wide selection of rental autos in Italy. We offer a fresh modern fleet of rental cars choose from Honda, Nissan Ford, VW, Audi, Toyota, Peugeot, Mercedes, Chevrolet and Renault.
Need zero excess to cover the high excess on CDW then simply add our insurance excess cover product as and extra when making your booking, we offer two choices annual cover for the frequent traveller or cover just for the duration of your rental.
When choosing a car category, do consider the region of Italy in which you intend touring. A small economy car hire may be more suitable if touring the small historic towns of northern Italy, with narrow streets such as Bergamo. If driving on the meandering mountain roads of the Alps, you may consider a 4x4 SUV.
We have a very wide range of hire cars categories for you holiday in Italy including 6 seater car hire, 7 seater car hire. MPV's, Mini Vans, Estate cars, Diesel and Automatic. Booking car rental in Italy will ensure you see the many attractions including Gardens, Castles and Churches all easily accessible with a hire car.
What to do in Italy in winter?
. We can recommend skiing in Cervina under the Matterhorn. A day trip over the top to Zermatt in Switzerland, is a must. The restaurants there are sublime.
However, it would be wrong of us not to mention Courmayeur in the Dolomites. Nestling next door to Chamonix in France, the correct ski pass will get you over the border and the chance to get a cable car to look across at Mont Blanc and beyond. Stunning views!
Ski Italy
Skiing in the Italian alps? We let you book car rental with all the extras including ski gear,ski racks, Sat Nav and snow tires, during the booking process.
Client Reviews
ALL Customer Reviews
Mrs IWONA Rayapen
Reviewed: 30 April 2013
Rented Focus/Astra/308 Estate in: Pisa Airport
All Pisa Airport Reviews

Overall Experience : Efficient process, offering good prices and choice of good hire companies
Supplier Service: Very good, professional, speedy service with pleasant helpful staff
Car: clean and modern
Mrs susan Escobedo
Reviewed: 29 October 2012
Rented Bravo/Golf/Megane/207 in: Rome Airport Fiumicino
All Rome Airport Fiumicino Reviews

Overall Experience : AFTER A 10 MINUTE WALK TO GET TO THE RENTAL DESKS, IT TOOK 2 HOURS TO GET TO THE WINDOW TO BE SERVICED. 15 MINUTES AT THE DESK, THEN 10 MINUTES TO GET TO THE GARAGE AND PICK OUT YOU CAR FROM THE ENTIRE GARAGE FLOOR(100 PLUS CARS). NO PARKING SLOTS GIVEN.HAD TO HAVE GARAGE RECORD ADDITIONAL DAMAGE TO CAR THAT WAS NOT ON REVIEW PAGE FROM THE DESK. THERE HAD TO BE AT LEAST A THOUSAND EURO WORTH OF DENTS, SCRATCHES, LOOSE BODY SIDES AND MIRROR DAMAGE THAT WAS NOT INDICATED AT INITIAL DESK CHECK-IN. I WONDER HOW MANY PEOPLE HAVE ALREADY BEEN CHARGED FOR THIS DAMAGE. ALL OF THIS APPLIES ONLY TO AUTO EUROPA
Supplier Service: WAITED TWO HOURS AT RENTAL DESK BEFORE OUR NUMBER CAME UP. SHADY UNREPORTED DAMAGE TO VEHICLE WHEN WE CLAIMED THE CAR AT THE GARAGE. HAD TO WASTE MORE TIME TO HAVE THIS DAMAGE REGISTERED. WHEN I ADVISED CAR WAS NOT PREPPED FOR CLEANLINESS I GOT A LOOK FROM ATTENDANT AS IF I HAD TWO HEADS. I WILL NEVER USE THIS CAR AGENCY AT ROME EVER AGAIN. ON AN UP NOTE-THE RETURN WAS QUITE PLEASANT, EASY AND QUICK.
Car: UPGRADE TO LARGER CAR AT NO COST, BUT CAR WAS NOT CLEAN, NO WASHER FLUID, 95,000 K MANY DENTS SCRATCHES, LOOSE PARTS AND DAMAGED MIRROR.
Mr tony Kelly
Reviewed: 20 October 2012
Rented Smart for Two auto/manual in: Sardinia Alghero Airport
All Sardinia Alghero Airport Reviews

Overall Experience : vgood
Supplier Service: average staff rushed and a bit short on information as to wher car was and procedure for return. we managed
Car: very good
Mr Uri Ovadia
Reviewed: 29 July 2012
Rented Nissan Qashqai/3008 in: Trieste Airport
All Trieste Airport Reviews

Overall Experience : efficient process
Supplier Service: very good
Car: very good
Mr Igor Pokrovskiy
Reviewed: 20 January 2012
Rented Alfa Mito in: Bergamo Airport
All Bergamo Airport Reviews

Overall Experience : Fast replies, good prices, everything is clear!
Supplier Service: They do not disturb you at all. Just doing their work. Service is perfect! You take the keys and you just bring them back at the end of period of hire.
Car: Of course, ordinary VW Golf instead of Alpha Mito disappointed us. But Golf was clean and well run. No problem at all.
Mr gerry Geoghegan
Reviewed: 26 October 2011
Rented Nissan Qashqai/3008 in: Venice Airport Marco Polo
All Venice Airport Marco Polo Reviews

Overall Experience : good
Supplier Service: very good / spoke english and were helpful
Car: very good
Ms Philippa Pointon
Reviewed: 19 October 2011
Rented Alfa Mito in: Florence Pistoia
All Florence Pistoia Reviews

Overall Experience : Excellent response and the best rental car price I could find
Supplier Service: All effortless. Car was ready, booking was all in order etc. Would have been useful if they had taken us through the features of the car. We were just handed the keys.
Car: Alfa Romeo Mito as asked for. There was some paint damage that was noted on the rental form but wasn't pointed out to us. Did have an awful moment when we thought we had damaged the car until I thought to get out the rental agreement and it was all noted.
Mr GODWIN Catania
Reviewed: 22 August 2011
Rented VW Passat TDI in: Venice Airport Marco Polo
All Venice Airport Marco Polo Reviews

Overall Experience : Great
Supplier Service: Excellent
Car: Very goodt
Mr Aleksandr Vasiljev
Reviewed: 17 August 2011
Rented Panda/Micra/Ypsilon in: Rome Airport Ciampino
All Rome Airport Ciampino Reviews

Overall Experience : Fast replies, good prices, efficient process.
Supplier Service: The only minor problem was: tank was a little bit more than 3/4 full, not full. And we noted it there were no one at the Maggiore desk.
Car: Clean, modern, correct model. Almost new.
Ms Baiba Preise
Reviewed: 6 July 2011
Rented Smart for Two/Fiat 500 in: Bergamo Airport
All Bergamo Airport Reviews

Overall Experience : Excellent communication.
Supplier Service: Pleasant staff, although was unable to explain conditions of calculating the deposit amount in case of full and additional insurance. Furthermore, there is no information about the holding period of deposit. The information given by the staff during signing of the agreement that final payment will be done immediately after the fulfilling of the agreement and as it is mentioned in the agreement, ie around 22 June, was misleading and not a true.
Car: Almost new and clean. Working excellently. Correct model.
Mr David Malloch
Reviewed: 12 December 2010
Rented FDMR Alpha Romeo 159 in: Milan Airport Malpensa
All Milan Airport Malpensa Reviews

Overall Experience : We have been always able to get the car and time combination we require.
Supplier Service: Very helpful with a good command of English
Car: Clean vehicle with all required accessories
Mr nicholas Buchanan
Reviewed: 20 November 2010
Rented EDMR Fiat Grande Punto in: Milan Airport Linate
All Milan Airport Linate Reviews

Overall Experience : fast service, particularly as you responded at short notice over the weekend
Supplier Service: The team in the airport were helpful, polite and spoke sufficient English.
Car: Fiat Brava - drove nicely and it was my choice to accept a scratched model with broken window handles, albeit it would have been better to have had the car I booked
Mr Richard Laird jr
Reviewed: 10 November 2010
Rented CDMR Bravo/Golf/Megane/207 in: Rome Airport Fiumicino
All Rome Airport Fiumicino Reviews

Overall Experience : Excellent. Would definitely use again and recommend to others
Supplier Service: Excellent. Would definitely use again and recommend to others
Car: Good
Mr pasquale Maletta
Reviewed: 9 September 2010
Rented Alfa 147 JTD in: Lamezia Downtown
All Lamezia Downtown Reviews

Overall Experience : good prices efficient process
Supplier Service: pleasant staff not much english spoken arrived 3 hrs early for car but was accomadated
Car: modern and clean
Google Maps locations of depots in Italy
Click depot name to see map
View a bigger map