home > azores
Car Hire in the Azores
Compare and book good, cheap car hire in the Azores, as well as SUV, MPV and minivans.
Your Azores Car Hire Suppliers
We offer you a good choice, who include:-
Avis, Hertz and Ilha Verde Rent A Car
. All vehicles come with unlimited mileage.
Azores Car Hire Extras
- Include GPS, child seats and extra drivers. Cars at kept at the airports, so no shuttle buses involved.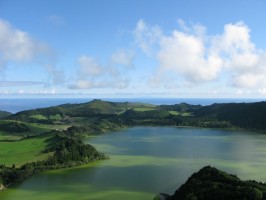 About the Azores
The Azores consist of nine islands and they are:- These are Corvo, Faial, Flores, Formigas Reef, Graciosa, Pico, Santa Maria, Sao Jorge and Terceira.
They are a quarter of a million people spread across these islands, with Sao Miguel the most populous, which is where the capital Ponta Delgada is and where most people fly into. Corvo is the least populated with only around five hundred people there.
Yearly Events
- The Whale Week Festival is at the end of August, off the isle of Pico. The Sata Gravel Rally takes place on the island of Sao Miguel, which is the first of year in the Rally Challenge calendar.
Weather
- The Azores enjoy a welcoming climate all year round. The islands are just under 1000 miles from Portugal, the mother country.
Ponta Delgada
- The main port of arrival is Ponta Delgada Airport. Another popular pickup location is Flores Airport of Santa Cruz.
Mountains
- Due to their volcanic history, the Azores has some of the tallest mountains you can find. The tallest is on the island of Pico, although you do not need to go there to see it, as it can be clearly seen from the neighbouring island of Faial.
More on Azores Car Rental
Delivery
- We can arrange for you rental car to be delivered to anywhere on the island. Or, we can provide the car rental at Ilha Terceira airport and Santa Maria Vila do Porto Airport, so no queuing or waiting.
Our car hire in the Azores has luxury cars, economy cars and minivans to seat larger groups. The following cars are available. The spacious Renault Scenic, the trendy 4x4 Daihatsu Terios, or for larger groups, we have special transport like
Azores
Toyota Hiace will cover your needs. Drive with the breeze in the convertible car, the Renault Megane Cabrio.
What is Included in Azores Car Hire
We include the following as standard in the price. CDW (Collision Damage Waiver), Third Party Liability, Vehicle Theft Protection or Waiver, Unlimited Mileage Tax (VAT and GST), Airport Fee. Also free delivery should you choose this option.
Compare and book cheaper rentas in the Azores.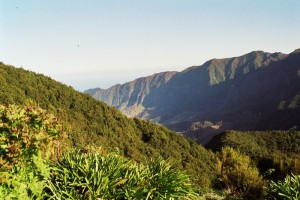 Book early for best savings.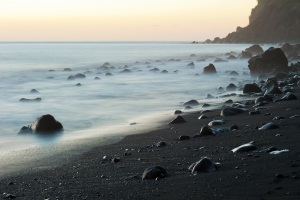 Get quality vehicles at Ponta Delgado Airport.
Payment Terms
- After paying the deposit, some suppliers will let you pay the balance just five days before should you so wish.
Need to hire a car in Madeira or on
mainland Portugal?
.
Any queries, please email us at
resteam@fastcarhire.co.uk
1st May 2016