home > portugal > faro airport
Car Hire at Faro Airport
Cheap car hire at Faro Airport. Also a good range of convertible cars, estate, station wagons, SUV and minivans to seat 7, 8 or 9 passengers. Get Sat Nav and extra drivers. Cars can also be collected in the town itself or delivery to your hotel is also possible with some suppliers.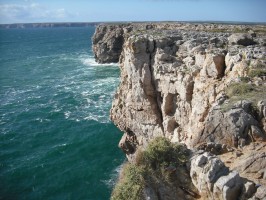 Faro Airport Car Rental Suppliers
The cheapest suppliers tend to be off airport, by way of shuttle bus, whereas if want car at airport, then Goldcar and Drive4less usually come in as the best priced.
Debit Cards
Goldcar do accept but you will be charged and refunded, so may not get back same amount due currency fluctuations.
In and Around Faro & Airport
Faro International Airport is the gateway to the timeless Algarve region of Portugal. The airport has separate arrivals and departures terminals. The Algarve tourist information office is located centrally in the arrivals hall at faro airport, and will be able to assist you with hotel bookings, or onward travel information.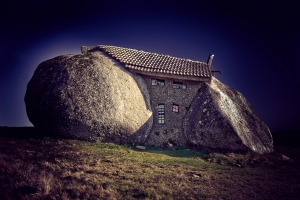 Compare & Book Cheap Car Hire in Portugal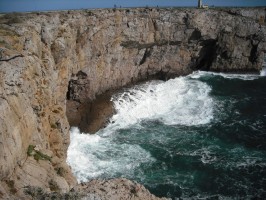 Good savings on car rental in Faro, Lisbon, Porto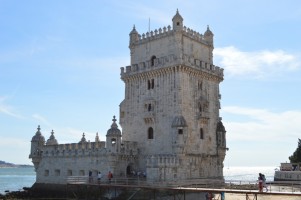 Book SUV and MPV rental today for Portugal
Faro Airport is wheel chair friendly with ramps, elevators and easy access toilets. Should you need a little extra assistance, please notify your airline in advance. Between April and October, the roof top coffee shop is open. It has a good vantage point to view the aircraft taking off. Useful phone numbers for Faro Airport:- Telephone: (0)289 800 800 and Fax: (0)289 818 802.
There are numerous worthwhile destinations in every direction from Faro, all accessible by car. Quality beaches stretch the entire length of the Algarvian coastline, with picturesque fishing villages and towns scattered in between. The town of Tavira, also known as the 'cidade das igrejinhas' (little churches town), boasts a very rich historical past which can be seen in its buildings and in the street planning of the town centre. The area also features the spectacular Tavira Island and the fabulous Ria Formosa Nature Park.
To the west of Faro, Portimao is a pretty city with excellent shopping and fine dining. One of the best streets to shop along is Rua do Comercio, a pedestrian mall which begins from the old market square near the parish church in the highest part of town. The two-kilometre stretch of Praia da Rocha beach to the south of town is typically famous for its weird rock formations. Along a good road 16kms northwest of Faro is the vibrant market town of Loule, set in almond-covered foothills. It is an ancient town, but only remnants of its once Roman, and later Moorish, castle walls remain. The castle walls are in the central area, that is best known among visitors for its craftsmen, old world charm and vibrant nightlife.
Albufeira is the undisputed capital of the beach resorts and it's easy to see why. Enormous pock-marked sandstone cliffs stand over the long golden sweep of Praia dos Barcos beach, which offers every type of water sport. There are a few aqua parks and a combined zoo/marine park just outside the resort for family entertainment. The interesting village of Paderne, with its ruined castle perched on an isolated hill, is a short drive from Albufeira.
More on Faro Cars & Travel
A shuttle service operates a regular service into
Faro
city centre. Here you can then connect, via bus, to one of the many resorts along the
Algarve
. Taxis are available from the taxi stands outside arrivals. Taxis are fairly cheap but if its a long journey agree price in advance.
All our quality car rental partners offer you a full range of cars. These include economy and compact cars, estates, jeeps, 4x4's, MPV's, SUV's. All hire car suppliers offer a range of petrol or diesel, automatic and manual vehicles.
Check here to see the some of the cars we offer from
Auto Jardim
Not yet booked somewhere to stay? Let us try to help you with that also. Check the Agoda rates we have negotiated at the top of this page, where you will find such goodies as the bargain Monaco Hotel, through to the costs more but worth it, Hotel Eva< overlooking the harbour.
Some of the many rental cars on offer, include the Renault Megane, Suzuki Jimmy and the luxury BMW 5 Series. Seven and nine seater MPV's for hire, include Ford Transit, Ford Galaxy and VW Transporter. These are just a few from our partners massive
Portugal car hire
fleet.
If going to
Cascais
, Eva Coach services stops outside the airport. Please check with the information desk for timetable and destinations. Tel. + 351 289 899 760.
Algarve in motion
Update 9th August 2015