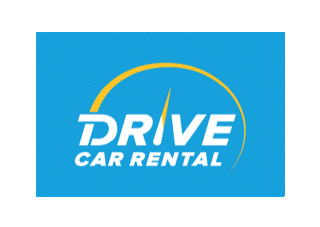 Car Hire for Bastia
Car Rental in Bastia
We search leading car rental companies like Hertz, Alamo, Thrifty and National Citer.
Cars can be collected at the International Airport, downtown depots or at the Port Toga.
About Bastia
Bastia is harbour town situated along Cape Corse.
Bastia was at one time the capital of Corsica, then Napoleon invaded and made his home town
Ajaccio
, which is now the new capital.
Bastia still retains a strong link with Italy. It has a Tuscan dialect still in use along the wild and unspoilt Cape Corse.
Drive and park your hire car, and then stroll through the old city know as Terra Vecchia. You will uncover sights of old Italy with narrow winding streets, lined with olive trees and whitewashed walls.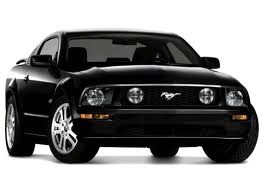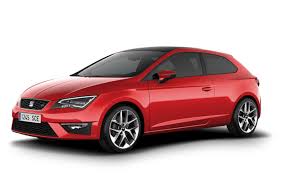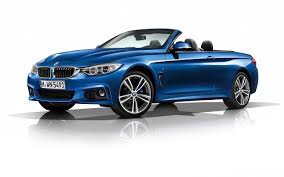 The old part of town is the heart of the city with many outdoor cafes and restaurants many with Italian sounding names.
The main sights are in and around St Nicolos Place. Stop at one the many outdoor cafes and enjoy the sea view, relax and recharge your batteries.
For shopping, visit Rue de Napoleon and nearby Pasval Paoli. Many Italian leather shops offer genuine items at budget prices.
Bastia is a rich town and owes its wealth to the new deep port designed by Napoleon's nephew. This deep port allows both tourist cruise ships and merchant ships to dock and unload.
Many leisure activities exist and you may hire motorboats, or even a yacht, at the nearby Toga marina north of Bastia.
Bastia Travel & Cars Iinfo
Many ferry and cruise ships stop at Bastia, enabling you to spend a few nights here before moving on to next port of call.
You cannot take you hire car off the island.
Corsica is blessed with a good road network and Ajaccio can be reached in less than 3 hours. We would recommend hiring a rental car allowing you explore all of the island. By Train: You can reach Bastia by train with the SNCF coming from Ajaccio, Calvi or Ile Rousse.
Looking for Corsica car hire in another town? Compare
Car Hire Rates In Corsica
.
We can also now offer good hotel rates.
Client Reviews
ALL Customer Reviews
Mr Ford Adrian
Reviewed: 15 August 2014
Rented CT in:

Overall Experience : Swift response and good pricing compared to other comparator websites at the time
Supplier Service: Downside -long queue at the Terminal 5 pick up point for Avis/Budget - well over an hour before I got served - too long, with only 1 person serving
Car: Car was good - upgrade to what I booked and very new. Clean inside but dirty on the outside.
Mr Freestone David
Reviewed: 14 August 2014
Rented CT in:

Overall Experience : Good
Supplier Service: Very Good
Car: Good
Mr Cass Mark
Reviewed: 13 August 2014
Rented CT in:

Overall Experience : No problems what so ever, excellent company
Supplier Service: Spot on
Car: Brand new
Mr SHAUN Miles
Reviewed: 13 August 2014
Rented FFAR Toyota Vigo Double Cab 4WD in: Udon Thani Airport

Overall Experience : Fast response, quick confirmation.
Supplier Service: Best Hire car staff I have came across, got free upgrade and free early pick up and late drop off for accepting the upgrade..excellent.
Car: New Honda CVR, 5 star motor
Mr Edwin Jordan Ronald
Reviewed: 13 August 2014
Rented CT in:

Overall Experience : Good overall but was concerned that i might have to deposit £1200,but this was wavered.
Supplier Service: Very helpfully staff
Car: Clean and just what we wanted We were offered an upgrade
Mr Ronald Thompson
Reviewed: 5 August 2014
Rented Fortuner/Trailblazer in: Bangkok Intl Airport Suvarnabhumi

Overall Experience : Initial car and service was not upto standard, but after emailing FastCarHire, they had Herts sortit out
Supplier Service: Thanks for your help. Hertz brought a new Isuzu to replace the Fortuna to my house in Pattaya a couple of days ago.
Car: 2nd one in very good condition. 1st car not so good
Mr Donald Bowler
Reviewed: 2 August 2014
Rented EDMR Seat Ibiza in: Madeira Funchal

Overall Experience : We would not consider using one of the main car hire companies, as their fraudulent ways are well known. Roadavente are excellent, and Fasst Car are good, once you work out how the website works.
Supplier Service: We have used Rodavente, who are just down the road from our Hotel, Reid's Palace, for over 10 times now. We always get them to deliver to/collect from the hotel. Their fuel policy is leave as much in as you received, which is the best. We always pay cash and have super CDW. We have only ever had one problem, a shredded tyre, which wasn't Roadavente's fault (although the low profiler tyres didn't help), they fixed it very quickly with a replacement car. We always have a Fiesta size, you don't want anything bigger. If you asre reading this, you have probably already decided on hiring a car, but if you aren't sure, it is worth iot, as so many places to explore, which you won't see/find if you take taxis.
Car: Always very clean, make sure you specify Air Conditioning.
Mr Michael Eaton
Reviewed: 30 July 2014
Rented FFAR Toyota Vigo Double Cab 4WD in: Phuket

Overall Experience : Great, have used Fastcarhire many times and will continue to do so.
Supplier Service: On time for delivery and collection, everything made very easy.
Car: Quite new.
Mr Lawrence Marshall
Reviewed: 30 July 2014
Rented Honda City/Toyota Vios in: Bangkok

Overall Experience : good
Supplier Service: Hertz need to look at themselves, they delivered the car with a flat spare tyre. The staff were inexperienced and as I said timeliness was not their strong point.
Car: The quality of the car was only FAIR model was correct but older, but this one did at least have front air bags. AS I said flat spare tyre on delivery, lots of marks on car 70000km, showing wear.
Mr POWER CRAIG
Reviewed: 21 July 2014
Rented CT in:

Overall Experience : FANTASTIC PRICES, FAST QUOTES
Supplier Service:
Car: BOOKED A GOLF AND WAS UPGRADED TO A PASSAT
Mr RASSON René
Reviewed: 21 July 2014
Rented MVMR Toyota Hiace 1 in: Chiang Mai

Overall Experience : good prices, cheaper with good services. Pick up at hôtel Chiang Mai and comeback on airport ok.
Supplier Service: very good staff, friendly and efficient
Car: good car (mini bus commuter) no problems...
Mr Jesper Kristensen
Reviewed: 16 July 2014
Rented Civic/Altis in: Bangkok Intl Airport Suvarnabhumi

Overall Experience : Nothing bad to said here :-) Good price, fast process eg replies.
Supplier Service: Friendly staff. Have rented from them several times and never had any problems.
Car: Good.
Mrs Kristina Petulante
Reviewed: 7 July 2014
Rented Ford Fiesta in: Lisbon Portela Airport

Overall Experience : great. all went well.
Supplier Service: pleasant, helpful staff.
Car: clean, new, correct model
Mr Ernie Van buggenhout
Reviewed: 5 July 2014
Rented EDAR City/Jazz/Vios in: Sukothai Airport

Overall Experience : Very good.
Supplier Service: Forget to bring car had to make telephone call and wait 30 minutes. Staff was ok.
Car: Very good car. Model was correct and car was clean.
Mr Wong Hop po
Reviewed: 2 July 2014
Rented Toyota Ventury auto in: Phuket Airport

Overall Experience : efficient process
Supplier Service: good
Car: good
Mr donnet jean paul
Reviewed: 24 June 2014
Rented CT in:

Overall Experience : No problems
Supplier Service: Dollar had car ready
Car: No complaints
Mr Anthony Scragg
Reviewed: 23 June 2014
Rented Jazz/City/Vios in: Khon Kaen Airport

Overall Experience : Have used FastCarHire for years in Thailand. No problems.
Supplier Service: Friendly as ever.
Car: Was recent model, limited mileage, so pleased.
Mr Gerhard Muenster
Reviewed: 20 June 2014
Rented CXMR Toyota Vigo Pickup in: Phuket Airport

Overall Experience : good prices, reliable, good processing
Supplier Service: pleasant staff
Car: correct model, clean, good Overall condition
Mr Peter Brooke
Reviewed: 28 May 2014
Rented Toyota Fortuner 2WD in: Bangkok

Overall Experience : As always, hassle free service. Works everytim.
Supplier Service: Great Service. On time delivery and collection. Calls to confirm timings and details ahead of delivery and collection. Hertz have friendly, english speaking delivery drivers and handover is completed in a few minutes.
Car: Very Good. Clean and as ordered.
Mr adam Neo
Reviewed: 22 May 2014
Rented Toyota Fortuner 2WD in: Phuket Airport

Overall Experience : Repeated customer with fastcarhire. Fastcarhire always give excellent service and reply fast when you enquire anything. In conclusion, Fast replies, good prices, efficient process
Supplier Service: They are fast and have reliable service. Their employees speak perfect English and rely all information you need to know to you effectively.
Car: the cars are clean and in good condition