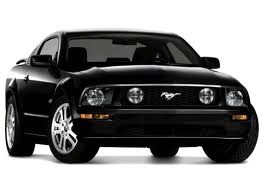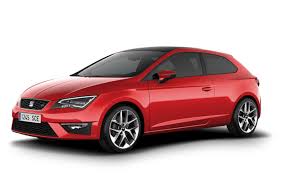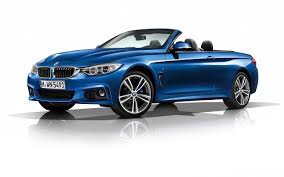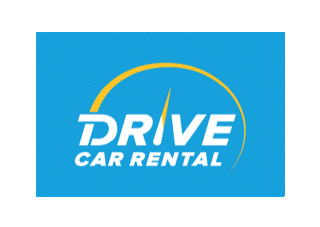 Car Hire South Africa
Car Hire in South Africa
with us is easy with optional payments plans.
Blue Train Tip
. If planning a trip on the Blue Train between Cape Town and Johannesburg, then catch the train in Joburg. This way you will see the best of the Cape area in the early morning sun, rather than travelling through it at dusk.
Garden Route
. To see South Africa, especially Cape Town, you need to
hire a car in Cape Town
and drive along the Garden Route between Cape Town and Port Elizabeth.
You have to stop at Knysna. Once in Cape Town, pop across the bay in your rental car to see Table Mountain at its flat top best. Also, take you hire car down to the southern most tip of Africa, and see where the Atlantic meets the Indian Ocean.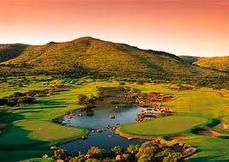 Johannesburg, also known locally as Joburg. Johannesburg is also largest city of South Africa and there is so much in Johannesburg. To both see and do that, one really does need their own transport. With petrol being cheap car hire in Joburg, South Africa is a low cost option. However, if you prefer not to drive, then don't worry, as many guided tours are available and these can be booked locally or in advance.
Modern day South Africa
comprises of a rich and diverse cultural mix. This has given rise to its name as the rainbow nation. South Africa has the World in One Country. It has so much to offer the visitor. Natural awe inspiring beauty and amazing wildlife parks such as Kruger Park. Then there are quiet clean beaches, first class vineyards and a temperate climate. This lists only a few reasons that makes South Africa a top tourist destination.
Durban Airport
is the gateway for tourists visiting the acclaimed KwaZulu-Natal region of South Africa. Durban is blessed with golden beaches and awesome scenery, and big game parks that will not disappoint. If arriving into George Airport use your South Africa car hire to travel to Plettenberg Bay.
If your visit to
South Africa includes a stop in Pretoria
, then get in touch with your roots with a visit to the Transvaal Museum. On show is a reconstruction of Deinonychus dinosaur as seen in Stephen Spielberg's film Jurassic Park. Nearby, you can see minerals from all over the world including rock from the moon and Mars.
Compare and book car hire for South Africa
by choosing from Comet, First Car Rental and Budget. We can arrange your Cape Town South Africa car hire. It will be waiting for you, with a meet and greet service if arriving out of normal opening hours at all the major airports in South Africa. These include:-
car hire at Port Elizabeth Airport
, Cape Town Durban, Port Elizabeth, George, Bloemfontein and Nelspruit.

Airport collection out of hours
If arriving out of hours, we will provide a meet and greet service. We ensure your car hire gets off to the best possible start in Johannesburg, for that all important stress free holiday
Want SUV and MPV in South Africa
. We offer a wide range of MPV's including Opel Zafira, VW Kombi and VW T5 Microbus. When driving the Garden Route in South Africa, a 4x4 SUV can be worth its weight in gold. Hence we have the following to choose from:- Nissan XTrail, Diahatsu Terios, Mitsui Outlander, Toyota Hilux, and Toyota Double Cab. If on a budget, or just need a small car to drive around town, then choose from:- VW Chico Toyota, Yaris Hatch or the zesty VW Chico
South Africa with its varied landscape is best explored by a reliable 4x4 rental SUV.
Find more African and worldwide car rental here
Car Hire Around the World
.
Client Reviews
ALL Customer Reviews
Mr Christophe Conte
Reviewed: 24 May 2012
Rented Toyota Avanza 5plus2 in: Port Elizabeth Airport
All Port Elizabeth Airport Reviews

Overall Experience : Good prices, good car = good trip
Supplier Service: Fast check-in and out. Friendly staff. Very efficient service
Car: The model we want, clean in very good maintenance
Mr Russel Theron
Reviewed: 16 May 2012
Rented C Tiida/Sandero manual in: Johannesburg Airport Or Tambo
All Johannesburg Airport Or Tambo Reviews

Overall Experience : The prices are ok but very expensive compared to europe.
Supplier Service: Staff where pleasant
Car: The car was not aligned and the wheels at 120km/h where all over the place, the drivers chair was uncomfortable. The baby seat we ordered was the rong type and we had to wait 1hr at airport for a correct seat to be found.
Miss COLLEEN Klaas
Reviewed: 3 July 2010
Rented CDMR Corsa/Aveo/Polo/Fietsa/Yaris in:
All Reviews

Overall Experience : Good price and efficient process.
Supplier Service: Fantastic
Car: Good
Google Maps locations of depots in South Africa
Click depot name to see map
View a bigger map