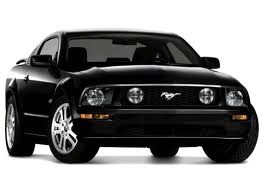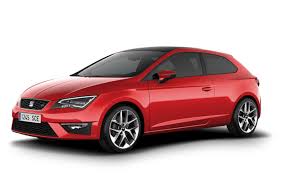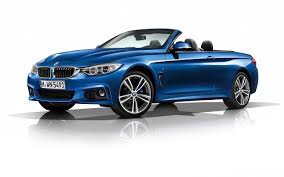 Car Hire Nimes
Book cheap car hire in Nimes.


About Nimes
Nimes is located in the Provance region of France and is sometimes overlooked in favour of nearby Arles or Avignon.

However Nimes is a fascinating town, with a rich history, offering the traveller a rare glimpse into Roman times, with so many Roman artifacts and buildings.

This Roman outpost also acted as a retirement home for Roman officers who had conquered Egypt. This is enshrined in the towns emblem of a crocodile and a palm tree.

Nime's Roman amphitheatre has survived mostly intact and dates from 1st or 2nd century AD. The walls, which served as ramparts, were removed under Napoleon.

The theatre is still used to stage musical events and even bull fighting.

It is impossible not to be impressed with the Roman Engineers, especially after seeing the Pont du Gard part, built with stone and cement to carry water across the River Gordon and forms part of a large aquaduct.

Nimes cars
We offer cheap car hire at both Nimes Airport and railway station, France with Europcar, Citer and Budget rentals.

If you are still searching for the best prices for car rental Nimes, then we will help you find the best deal. We quickly search and display the top rental companies in Nimes, France and let you the customer choose on price or preference for a particular car rental supplier.

By booking car hire Nimes today you will ensure you get the your first choice. Unlike holiday prices car rental prices seldom come down, in fact they are more likely to increase as demand outstrips supply.




We compare all car categories not only economy car categories but the high demand seven seater vans and 4x4 automatic SUV/Jeeps.

Back to car rental Nimes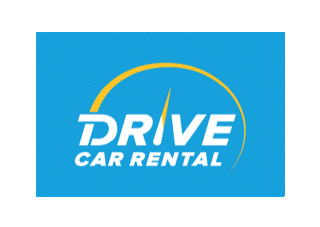 Client Reviews
ALL Customer Reviews
Mr Jack Thomson
Reviewed: 23 July 2011
Rented BD Polo/Fiesta/Nemo Kombi in: Bordeaux Train Station TV RRS
All Bordeaux Train Station TV RRS Reviews

Overall Experience : The replies and quotes that we received were good.
Supplier Service: The office staff were quite helpful. I was then directed to a carpark down the road where the car was located.
Car: The car was as requested.
Miss Denise Fishwick
Reviewed: 18 July 2011
Rented DD Ford Mondeo Diesel in: Paris Gare Du Nord Eurostar
All Paris Gare Du Nord Eurostar Reviews

Overall Experience : Very good. Got what I wanted, paid what I expected and staff were good to deal with.
Supplier Service: Helpful, patient, professional.
Car: Excellent
Mrs Julia La bouchardiere
Reviewed: 9 March 2011
Rented AS Citroen C2 in: Nantes Airport
All Nantes Airport Reviews

Overall Experience : absolutely fine, fast reply, competitive price
Supplier Service: Fine. Very polite and helpful staff
Car: Fine, very new
Mr P Iddon
Reviewed: 3 March 2011
Rented HD Citreon C4 Picasso Diesel in: Geneva Airport French Side
All Geneva Airport French Side Reviews

Overall Experience : Swift response, best price and have used FCH several times and found them reliable.
Supplier Service: Polite staff, English spoken, but we had to wait over an hour for our car to be ready. Their map for access to French side of airport is very useful.
Car: Car was the model we ordered, which was very important to us,and was in excellent condition.
Ms Barbra May
Reviewed: 31 October 2010
Rented BD Polo/Fiesta/207 D/2007 Trendy D/Nemo Kombi/ in: Paris Intl Airport Cdg Term 2
All Paris International Airport Cdg Term 2 Reviews

Overall Experience : Good
Supplier Service: Staff were very helpful and spoke English.
Car: Car was in good order. They gave us a bigger car than originally ordered (they called it an upgrade). No back wiper blades which proved problematic as it rained for several days. Citer were most apologetic when advised.
Mr Peter Lindars
Reviewed: 12 August 2010
Rented CS Audi A3/Merc A180 in: Avignon Caum Airport
All Avignon Caum Airport Reviews

Overall Experience : Prompt replies, efficient service
Supplier Service: Vehicle upgraded as limited availability. Courteous staff.
Car: Excellent, reasonably clean. Small dent on door not marked on pick up.
Mr Brian Greer
Reviewed: 7 August 2010
Rented B VW Polo/Ford fiesta in: Rodez Airport
All Rodez Airport Reviews

Overall Experience : Good efficient service and quick replies and the value for money compared to the other car hire companies is excellent
Supplier Service: Excellent, I had to stay an extra 5 days and they accomodeted this with minimal effort to me, I cannot praise the satff of National Car Rodez enough
Car: Excellent car, cleaned, fuelled and good condition.
Mrs VERA Shanley
Reviewed: 3 August 2010
Rented AS Citroen C2 in: Rennes Airport
All Rennes Airport Reviews

Overall Experience : So simple just super
Supplier Service: The girl was excellent
Car: The car we ordered was not available , so they gave us an upgrade.
Mr dens Farrell
Reviewed: 3 July 2010
Rented NS Citreon Grand Picasso Auto in: Biarritz Airport
All Biarritz Airport Reviews

Overall Experience : 10 out of ten
Supplier Service: very pleasent
Car: excellent
Mr paul Shanley
Reviewed: 4 May 2010
Rented BD Citreon C3 Diesel in: La Rochelle Airport
All La Rochelle Airport Reviews

Overall Experience : very efficient
Supplier Service: Very efficient
Car: very good