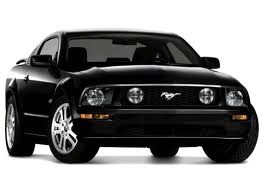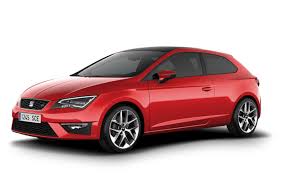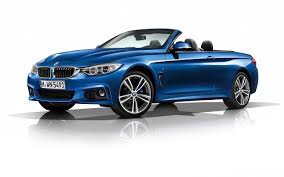 Car Rental Palma Airport Majorca
Car hire at Palma Airport in Majorca.
Palma San Juan Airport Majorca
Palma Airport also goes by the name of Aeropuerto San Juan.

The airport is 5 miles east from the cathedral city of Palma.

The airport is well served by the usual array of taxis, buses, trains and car hire companies
Out and About on Majorca, or is that Mallorca?
Whatever name, spelling and pronunciation of this popular tourist island you care to use, there is alot more to this island than many people think. It is certainly worth hiring a car, or a motorbike, in addition to the pedalo!


Apart from chill on the beaches, eat at restaurants, and drink and dance the night away, there is the usual plethora of activities to suit all sorts and ages. Water sports, golf, biking, sight-seeing and shopping in Palma are just some to keep you occupied.



Getting car hire at Palma Airport, Majorca (or Mallorca), is the best way to see this island. Indeed the north of the island, and the central mountains are well worth a visit, even if you do not stay there.



Where to get car hire at Palma Airport?
Record Car Hire have a desk Auriga Crown and Goldcar
both have desks in the terminal building. All flights met. Goldcar phone number is +34 97 174 5390.
Automotive Car Hire at Palma Airport
offer a 5 minute, shuttle bus service. You will be met at the airport. Go to Meeting point, by the information desk. Turn left, walk 35m and get lift to second floor. The Automotive car rental rep will be in front of the lift, with a placard saying Aautomotive Cars. They will take you to the courtesy bus. When returning the retnal car, return it to depot and get courtesy bus to the airport. If needed, the local phone number is +34-971 126 921
Around Majorca


The resorts of Palma Nova and Magaluf, tend to the main beaches people head for, but that is not to say that these other resorts have empty beaches!:-
Alcudia, Arenal, Pageura, Paseo Maritimo, Sa Coma, Santa Ponsa, Puerto Pollensa and the Cala's of D'Or & Millor.




Looking for car hire in the other Balearic islands? Maybe Ibiza, or at Mahon Airport on Menor

Client Reviews

ALL Customer Reviews

Mr Lee Carus
Reviewed: 18 May 2013
Rented Ford Ka in: Malaga Airport
All Malaga Airport Reviews

Overall Experience : Good
Supplier Service: Good
Car: Ok
Mr David Munoz perez
Reviewed: 5 November 2012
Rented Ford Fiesta in: Almeria Airport
All Almeria Airport Reviews

Overall Experience : Good prices and efficient process.
Supplier Service: Very polite and helpfull staff
Car: Clean and modern, perfect condition
Mr Barrie Dodds
Reviewed: 20 October 2012
Rented Ford Fiesta in: Malaga Airport
All Malaga Airport Reviews

Overall Experience : In all, a good experience.
Supplier Service: Very pleasant staff in garage office! Speedy and efficient service.
Car: May have been a Skoda- but was very impressed! Nice to drive, comfortable and performed well!!
Mr Paul Booth
Reviewed: 29 September 2012
Rented D Renault Megane in: Malaga Airport
All Malaga Airport Reviews

Overall Experience : Good - new car - good service polite staff - also good news Automotive cars at Malaga - fuel policy is return with same level of fuel - NO rip off on overpriced fuel - Other car hire companies please note!!!!!!
Supplier Service: Pleasent and polite staff - good clean cars - minibus driver very good
Car: Booked a Renault Megan or "Similar" got Kia Rio not really similar to me!! - but it was a good clean car low milage, only 2 of us - so it was OK (I dont like driving the very small cars - so always book something a bit bigger as we travel around a lot when in Spain) - and no problems - full emergency kit i.e. triangle, dayglow vest etc.
Mr william Larkin
Reviewed: 3 September 2012
Rented Ford Focus C Max in:
All Reviews

Overall Experience : Good prices, very slow replies, confused process, which has not been my experience in the past.
Supplier Service: Excellent
Car: Better car than i booked, very clean and nearly brand new.
Mrs Anne Kennedy
Reviewed: 21 July 2012
Rented Ford Fiesta 5 Dr in: Murcia Airport
All Murcia Airport Reviews

Overall Experience : Excellent
Supplier Service: Nice friendly service,I have used Gold Car 5 times and never experienced any problem
Car: Fab, excellent,upgraded to a brand new sporty Audi
Mr John West
Reviewed: 26 April 2012
Rented Corsa 3dr auto in: Lanzarote Arrecife Airport
All Lanzarote Arrecife Airport Reviews

Overall Experience : I have used FASTCarhire for several years now and have had great deals on most occasions the car I have requested has been upgraded.
Supplier Service: Friendly staff and quick and efficient
Car: This year I did not get an upgrade, but car was ok.
Mr IAN Jones
Reviewed: 5 January 2012
Rented CXMR Berlingo/Caddy/Doblo in: Gran Canaria Las Palmas Airport
All Gran Canaria Las Palmas Airport Reviews

Overall Experience : quick and good price
Supplier Service: always charge more than fast car hire price
Car: good
Mr John West
Reviewed: 20 August 2011
Rented C Nissan Note in: Malaga Airport
All Malaga Airport Reviews

Overall Experience : Good prices beats the rest
Supplier Service: Automotive staff could not have been more helpfull especially as we were 8 hours late the staff did there utmost to make getting our car as easy as possible.
Car: Clean Modern and a free upgrade.
Mr brian Munns
Reviewed: 26 May 2011
Rented D Peugeot 207 in: Alicante Airport
All Alicante Airport Reviews

Overall Experience : good prices,overall good service
Supplier Service: very good used them several times but did not like the way they take money out of your account for a deposit if you dont take out extra insurance, i was charged 300euros and this was not paid back into my account days after i got home this being 18 days in all.
Car: very good
Mr Richard Connelly
Reviewed: 3 May 2011
Rented P Peugeot Partner in: Alicante Airport
All Alicante Airport Reviews

Overall Experience : Very good
Supplier Service: Used this company number of times and no complaints.Would recommend.
Car: Ordered citreon berlingo or similar but got a Touran bit too big for just the 2 of us but we had no problems.
Mr john Parsons
Reviewed: 28 December 2010
Rented B Renault Clio in: Malaga Airport
All Malaga Airport Reviews

Overall Experience : Excellent service good rates and pleasant staff
Supplier Service: Pleasant staff and good service to and from the airport
Car: Good vehicle clean and no damages excellent value for money paid
Mr John West
Reviewed: 13 November 2010
Rented C Missan Note in: Malaga Airport
All Malaga Airport Reviews

Overall Experience : Good price but a wait for the bus.
Supplier Service: Staff were helpful and pleasant
Car: Car was clean and what was requested
Mr Vladimir Pavlinin
Reviewed: 24 October 2010
Rented CDMR Ford Focus Tdci in: Barcelona Airport
All Barcelona Airport Reviews

Overall Experience : Fast replies, good prices, efficient process
Supplier Service: Pleasant staff, timely service
Car:
Mr Tzvetislav Mirtchev
Reviewed: 11 October 2010
Rented EDMR Ford Fusion in: Valencia Airport
All Valencia Airport Reviews

Overall Experience : Fast replies and good efficiency. However, the new contact info of SolMar should have been given at the time of the booking.
Supplier Service: Very helpful staff and great customer service.
Car: Comfortable, clean, new, great condition.
Mr IAN Walker
Reviewed: 4 October 2010
Rented ECMR Ford Fiesta in: Murcia Airport
All Murcia Airport Reviews

Overall Experience : efficient process
Supplier Service: very good
Car: upgraded from request
Mrs Lauma Paeglkalna
Reviewed: 29 September 2010
Rented Peugeot 5008 5+2 Auto in: Barcelona Airport
All Barcelona Airport Reviews

Overall Experience : Replies were rather fast, we cancelled infant seat with Fastcarhire, but it was still included in price! But thanks Victoria, they recalculated, as we didn't needed it!
Supplier Service: ok
Car: new, good conditions, just some scrathes
Mr David O'dowd
Reviewed: 23 August 2010
Rented P Peugeot Partner in: Malaga Airport
All Malaga Airport Reviews

Overall Experience : the price was excellent, the cheapest all over. when picking up the car the staff were very pleasent and friendly, and when leaving back i had the same friendly staff to deal with.
Supplier Service: at the desk there were 3 to 4 staff, english very well spoken, all excess explained and offered additional cover if needed, offered free maps, excellent service by lovely pleasant staff, a wonderful start to the holiday.
Car: the car out weighted our expections, it was larger than we expected, with 3 children they all had plenty of room and plenty of room for luggage.
Mr keith Chatfield
Reviewed: 11 August 2010
Rented L1 Opel Zafira in: Alicante Airport
All Alicante Airport Reviews

Overall Experience : best car hire experiance ive had so far. cheapest price i could find though around £900 for two weeks is a lot of money
Supplier Service: auriga crown was the first company i felt relaxed about hiring the car and not worrying about being charged an excess, the vehicle did have some marks but when i pointed this out he agreed and said dont worry about it theres marks everywhere.the whole feeling was very relaxed.
Car: the vehicle had only done 25oookm it all worked fine though there was lots of scuff marks and a few minor dents. it was clean and presentable.i booked a Zafira was told i was getting a galaxy and ended up with a Touran.
Mr barry Antrobus
Reviewed: 8 August 2010
Rented D1 Ford Fusion in: Alicante Airport
All Alicante Airport Reviews

Overall Experience : efficient process
Supplier Service: good service
Car: clean modern car

Rent a Car from Popular Airports in SPAIN