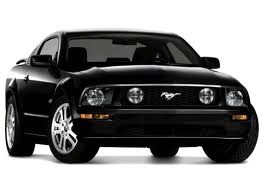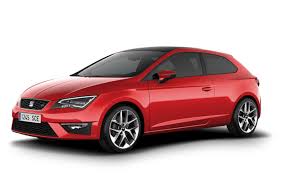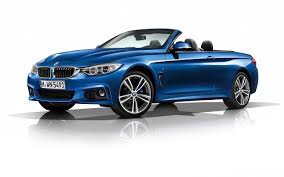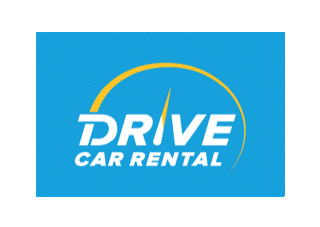 Book cars, estates, convertibles and MPV or SUV, as well as 6 to 15 seater minivan rental.
We use
wide range of reputable car hire companies
who offer quality vehicles at discounted prices at all the major airports and cities throughout the world. Get instant confirmation and always look for our special offers and upgrades.
Debit cards
are possible in some locations, like
Spain and Portugal with Goldcar
.
Sat Nav/GPS
. Sat Nav (or GPS) can be pre-booked, to help you get around in your hire car. You also get to choose your car hire supplier and the type of car. Some suppliers will include the Sat Nav in the rental price. Look for the logo.
We search up to 10 car rental companies
, to get the car you want, at the price you want. This is very useful for those booking car hire at the last minute. However, you only find out the car hire company name after booking, but they will be a well known company, but you have 7 days to cancel. You can choose your supplier if prefer(look for links on rates page).
Who We Also Use
. We also offer a choice of top quality car rental suppliers such as
Hertz, Budget, Avis, and Alamo and Dollar
. However, we also let you book with the smaller car hire company, such as
Auto Jardim in Portugal, Goldcar in Spain, Maggiore in Italy, Thai Rent a Car in Thailand and Kasina in Malaysia.
On the rates page, look for the logo saying
Favourite FCH Suppliers Here
Excess Information and Cover
. We offer car hire with no excess in Spain and other countries . If an excess does apply, then we will offer you an option to purchase additional insurance with CHARTIS, which will cover any excess liability.
We also do one way rentals
in all countries like America, Canada, Australia, Spain, Italy and the UK. Can vary depending on supplier. Fees may apply on one way rentals, so make an obligation fee inquiry and, if the system has not already done so, we will then advise, as sometimes it depends on length of car rental, pickup and drop off location etc.
For example, in Florida and California,
there is no way fee, within those states. In Thailand, you need to hire a car for at least three days, if going from Bangkok to, say, Phuket.
Cross border one ways
can also be done, for example
France to Italy
, or
Spain to Germany
, but extra fee will apply and some one ways could be pricey.
Need to hire a 6 to 15 seater SUV or MPV?
. Looking for something a bit larger than a car to hire? We also offer a wide range of SUV's that can seat up to 8 people, and MPV's that can seat up to 15 passengers.
NEED A HOTEL ALSO?
We now offer good room rates through
Agoda
. So if you are looking for budget accommodation like a youth hostel, or a an apartment, or a top of the range hotel, then please have a peek and see what we can do. Look for the logo and click it to get a quote.
What is Included and THREE Good Reasons to Book with Us
1: All Inclusive Packages and Choice
Being independent allows us to work with multiple suppliers which in turn allows us to offer a wide range of car rental packages, all our quotes includes all mandatory charges as listed below, a few exception do occur for example Mileage is restricted in a few countries such as Australia and Canada. Exceptions are clearly stated in both the supplier package details and in the supplier important information document.

In USA we can offer packages that include free drivers, free tank of petrol, skiing equipment and satellite navigation. In most countries we have at least one partner who will offer zero excess or offer a free additional driver so when making a quote remember to compare not only the price but the supplier package.
2: Best Price and No Hidden Fees
Other brokers may display an attractive price be wary as you go deeper into the booking process extra costs such as booking fees and credit card charges may start appearing. We say no to hidden charges.
No hidden costs
No cancellation or amendment charges (minimum 24 hours notice required)
No credit card charges
No booking fees
3: Best customer service promise
Whilst we work with national suppliers such as Budget, Sixt and Europcar we also recognize that local suppliers can also provide a first class service and some times better value for money. For example in Portugal we have partnered with Auto Jardim, in Turkey we work with Almira, in Spain we work with Gold Car, Auriga Crown and Automotive.
All our partners have passed our internal service level requirements in additional we carry out regular customer service reviews and act accordingly. We would highlight on exception if your are renting a car in the USA be aware the agents works on commission so even though you have full cover with zero excess and all mandatory charges included the agent will try his best to up sell.
Condition of fleet and safety equipment
24 hour customer hotline with breakdown cover
Monitor and act on customer feedback
Wide range of packages (some zero access - see Important Information)
Ability to quickly amend, cancel and print off your rental voucher online
Client's Review
ALL Customer Reviews
Mr Donald Bowler
Reviewed:
5 December 2013
Rented
EDMR Seat Ibiza
in:
Madeira Funchal
Overall Experience : Good Prices
Supplier Service: We get Rodavente to deliver the car to, and collect it from, the Hotel. We always pay cash and use full CDW, where we don't have top pay any extra if anything happens to the car
Car: Cars have always been clean and generally dent free, up to 3 years old, but are low kilometrage. Don't choose the smallest available, as you need a bit of power for the hills, but don't go for a top of the range either
Mr Victor Matsalov
Reviewed:
25 November 2013
Rented
CVAR Honda Freed
in:
Bangkok
Overall Experience : Very quickly, cheap and reliably!we saved 1/3 from the rent cost, all arrangements are observed, further we will reserve only through this service
Supplier Service: Pleasant staff, timely service,I liked it very much!
Car: clean, modern, everything was excellent!
Miss Charlotte Poulet
Reviewed:
19 November 2013
Rented
Honda Jazz
in:
Bangkok Intl Airport Suvarnabhumi
Overall Experience : very good
Supplier Service: very good
Car: very good
Mr sander Harmsen
Reviewed:
18 November 2013
Rented
March/Brio/Mirage ECO car
in:
Bangkok Intl Airport Suvarnabhumi
Overall Experience : good
Supplier Service: good
Car: good
Dr Victor Kalinichenko
Reviewed:
14 November 2013
Rented
Renault Scenic
in:
Azores Ponta Delgada Airport
Overall Experience : The prices are low in comparison with other car rental companies. However, they are still too high in comparison with e.g. Canary Islands or even with Lissabon.
Supplier Service: The stuff was exceptionally polite. The small problem in mismatching the prices was solved, so that I got a discount of ~80 Euro to the origibal price that was promised initially.
Car: Car was clean and technically Ok. I had no problems with it.
Mr Robin Griffiths
Reviewed:
13 November 2013
Rented
CXMR Toyota Vigo Pickup
in:
Bangkok
Overall Experience : Excellent price, great service, prompt response to queries/messages. very efficient service from start top finish
Supplier Service: Budget were really great. Staff both office and delivery guys were helpful & professional. The vehicle supplies was exactly what we needed and had ordered. The delivery guy did a check round to note any minor damage from previous renters, gave helpful advice about the vehicle. All told the service we got from Budget was first rate and we will happily use them next time. Their delivery policy (free within 30km radius) is great
Car: Correct model exactly as ordered. Clean but showing some wear and tear from previous renters but low mileage. (30,000km) But excellent price of hire price charged - who minds it had a bit of wear showing. I get a bit nervous when I rent a brand spanking new vehicle!!!
Mr garratt barbara
Reviewed:
8 November 2013
Rented
CT
in:
Overall Experience : Good
Supplier Service: Good
Car: Average
Mr Joris Loos
Reviewed:
29 October 2013
Rented
CXMR Toyota Vigo Pickup
in:
Chiang Mai
Overall Experience : Very competitive prices !
Supplier Service: Nice people, no hassle, English speaking staff. He won time by already having marked the scratches etc, correct.
Car: Car was ok, except the backdoor of the Toyota Vigo pickup (carryboy) didn't close easily.
Mr MALCOLM Davis
Reviewed:
21 October 2013
Rented
Corsa/Fiesta
in:
Faro Airport Intl
Overall Experience : WE HAVE HAD NO ISSUES WITH FASTCAR. AND HAVE RECOMMENDED THEM TO FRIENDS AND FAMILY.
Supplier Service: TIMELEY SERVICE.STAFF NOT AS WE HAVE COME TO EXPECT FROM AIRAUTO, A BIT OFFHAND AND NOT MUCH INFOMATION ABOUT THE COMPULSORY TRANSPONDER. ALSO DID NOT EXPLAIN CAR WAS STOP/START WHEN OUT OF GEAR AT TRAFFIC LIGHTS.
Car: GOOD
Mr Steve Russell-rayner
Reviewed:
12 October 2013
Rented
Toyota Fortuner 2WD
in:
Chiang Mai
Overall Experience : excellent
Supplier Service: on time, efficient, would easily use them again next time
Car: got what we asked for, clean and low milage
Mr Steve Russell-rayner
Reviewed:
12 October 2013
Rented
Toyota Fortuner 2WD
in:
Bangkok Intl Airport Suvarnabhumi
Overall Experience : excellent
Supplier Service: on time, efficient, would certainly ise them again
Car: car was a bit tired
Mr Marcin Siwicki
Reviewed:
12 October 2013
Rented
CXMR Toyota Vigo Pickup
in:
Surat Thani Airport
Overall Experience : Excellent
Supplier Service: Excellent
Car: Excellent
Mr Yee Teresa
Reviewed:
10 October 2013
Rented
CT
in:
Overall Experience : Very efficient and reliable
Supplier Service: Meet and Greet staff are awesome!
Car: I can understand that the cars requested are not always available. But you've done your best to accommodate us.
Mr Paul Gosztola
Reviewed:
5 October 2013
Rented
Honda Jazz
in:
Phuket Airport
Overall Experience : good prices, fast service and prompt service and notifications
Supplier Service: friendly and efficient
Car: correct model, clean and modern
Mr Peter Papachristos
Reviewed:
5 October 2013
Rented
Toyota Hiace
in:
Bangkok Intl Airport Suvarnabhumi
Overall Experience : Great prices and quick responses to my queries
Supplier Service: Just OK, not too pleasant or eager to help out
Car: This my second time and both times the car was not what I had booked for,Eg. asked for Auto and got manual both times. The Van on pgoto had a high roof line, the one received had a very standard low roof line and quiet claustrophobic having 12 people on board.
Dr Noor Kalsheker
Reviewed:
5 October 2013
Rented
Fiat Panda 1.2
in:
Sicily Trapani Airport
Overall Experience : Process was efficient
Supplier Service: Good service
Car: Liked the car very much
Mr Michael Cooney
Reviewed:
5 October 2013
Rented
PFAR Toyota Fortuner 4WD 5plus2 Seater
in:
Bangkok
Overall Experience : This time not so good
Supplier Service: The guy who dropped the car off was very rude when I pointed out the vehicle was not the correct one he shrugged his shoulders and told me they don't have any other available take this one or none
Car:
Mr francis Vannes
Reviewed:
24 September 2013
Rented
MVMR Toyota Hiace 1
in:
Bangkok
Overall Experience : Repeated customer....says it all really!
Supplier Service: Excellent as usual
Car: very clean, less than 6 months old
Mr James Bramich
Reviewed:
7 September 2013
Rented
EDAR City/Jazz/Vios
in:
Ubon Ratchathani Airport
Overall Experience : Everything was great.
Supplier Service: Everything was great.
Car: The car was clean and in good condition. The battery died on the last day about 1 1/2 hours drive from Ubon Ratchathani - Budget arrived with a replacement car within about 2 hours - great service.
Mr Peter Brooke
Reviewed:
6 September 2013
Rented
Toyota Fortuner 2WD
in:
Bangkok
Overall Experience : Great service - happy to use every time.
Supplier Service: Good range of cars / friendly & helpful Staff
Car: Good
Excess Reimbursement Insurance
Click here to purchase Excess Reimbursement Insurance
Collison Damage Waiver ( CDW) Explained
CDW is included in your rental. CDW reduces renters liability in case of damage to the rental vehicle. The renter is still responsible for a non-waivable amount know as an excess or deposit. This excess/deposit amount will vary from country to country and from supplier to supplier.
The excess/deposit is pre authorised against your card ie held but not taken, this is then released on safe return of vehicle. if you are involved in accident that is deemed to be your fault the excess is your maximum liability and the rental company may claim all or part of it from you.
We Offfer Chartis Excess Cover
If you purchase this policy, then decline the car rental company's own excess cover at the counter when the car is collected. There is no need to show your Policy as we cover the Policy Holder, not the rental vehicle. If the car is damaged or stolen, the car rental company will charge your credit card and you claim for full reimbursement on your policy.
This Excess Reimbursement policy covers your excess on damage to the rental vehicle, excess on theft of the rental vehicle and damage to windows/glass, tyres/wheels, the undercarriage and the roof.
Valid age: 21 to 74
Rental limited to 62 continuous days on any one rental agreement
Rental period must coincide with car rental agreement