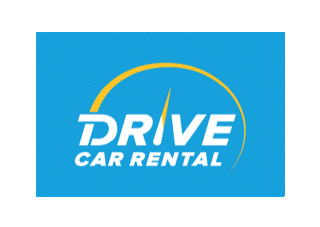 Car Hire in France
Compare and book cheap car hire at French airports, train stations, towns and cities. We can also offer savings when you pre-book an estate, station wagon, SUV or minivan.
Votre Voiture! - Apart from Citer, who no longer include a free extra driver (sorry), we also can offer Alamo/National, Avis, Budget, Europcar, Firefly, Inter Rent, Sixt and Thrifty.
We can help you save on your next trip, whether booking for an airport, train station or in the centre of a town or ville.
This Year Make - Europcar will guarantee a this year vehicle on certain models, so keep an eye out when checking the prices.
Getting Around France
France is the most visited tourist destinations in Europe,which is not surprising, given that it has so much on offer. From romantic Paris, the ski slopes of the Alps or to the jet set destination of the French Riviera, so book car hire early. With a first class road and rail network, it can be explored easily by hire car, or rail or best still with a combination of the two. Use the first class rail network to take you from Paris to Lyon or the central towns of Perpignan and
Toulouse
.
From Paris by Car Hire - If travelling from Paris by automobile, take A-12 to Caen, followed by the N-13 to Formigny, D-517 to St Laurent-sur-mer and D-514 to Colleville-sur-mer. The Northeast region which borders Germany, also known as the Champagne region. It has a strong German influence, so do not be surprised to see sauerkraut on the menus. The cities of this region are beautiful such as Nancy, Metz and Dijon.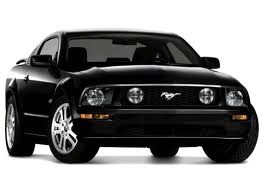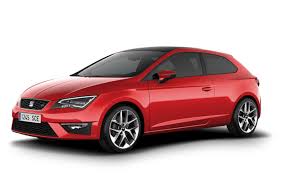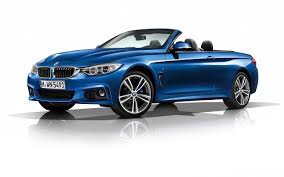 Central France - This is where you will find the best cheeses, wines and local fare and is the main agricultural area of France France with the rich Loire Valley. This region is blessed with historic towns and chateau, each with their own unique tale to tell. Do take time and use your French car hire to visit some of the main towns in this region such as Burgundy and Limoges.
Northern France
- The northern part of France has strong links with the war. Catching a ferry to
Calais
, or Cherbourg? If
Cherbourg
, then hire a car there, before driving on to Normandy. See the War Memorial and Cemetery that overlook Omaha Beach. The sheer size of the graveyard alone will leave you with an experience that is sure to stay with you.
Going Skiing? - Via Geneva or Grenoble Airport? If flying to Geneva, then their is a Geneva Airport French Side. Or if another airport, or train station, we have all you need for your alpine ski holidays, such as snow tyres, ski racks and snow chains. Please book estate cars, SUV's and MPV's as early as possible during high seasons.
More on France Car Rental
If need need child seats, or luggage racks, these can added as extras, whilst booking the car rental. Do take time to choose the car hire in France. This will best serve your needs. The mini, economy range is ideal for short breaks with limited touring. If staying a little longer, the economy car hire to intermediate range may be more suitable. For the larger group, select an MPV or a Van with seating for 7 or 9 passengers. Special occasion? Then why not consider a convertible or a 4x4.
Diesel engines are also available, giving very good economy over large distances. For car rental in France, take our excess cover insurance.
Book your French accommodation here also. Click on the hotel link for our Agoda rates.
Off to the French isle of Corsica next and need a car, then please note you cannot take cars from the mainland and have to rent locally. So, book and save again through us.



Client Reviews
ALL Customer Reviews
Mr Jack Thomson
Reviewed: 23 July 2011
Rented BD Polo/Fiesta/Nemo Kombi in: Bordeaux Train Station TV RRS
All Bordeaux Train Station TV RRS Reviews

Overall Experience : The replies and quotes that we received were good.
Supplier Service: The office staff were quite helpful. I was then directed to a carpark down the road where the car was located.
Car: The car was as requested.
Miss Denise Fishwick
Reviewed: 18 July 2011
Rented DD Ford Mondeo Diesel in: Paris Gare Du Nord Eurostar
All Paris Gare Du Nord Eurostar Reviews

Overall Experience : Very good. Got what I wanted, paid what I expected and staff were good to deal with.
Supplier Service: Helpful, patient, professional.
Car: Excellent
Mrs Julia La bouchardiere
Reviewed: 9 March 2011
Rented AS Citroen C2 in: Nantes Airport
All Nantes Airport Reviews

Overall Experience : absolutely fine, fast reply, competitive price
Supplier Service: Fine. Very polite and helpful staff
Car: Fine, very new
Mr P Iddon
Reviewed: 3 March 2011
Rented HD Citreon C4 Picasso Diesel in: Geneva Airport French Side
All Geneva Airport French Side Reviews

Overall Experience : Swift response, best price and have used FCH several times and found them reliable.
Supplier Service: Polite staff, English spoken, but we had to wait over an hour for our car to be ready. Their map for access to French side of airport is very useful.
Car: Car was the model we ordered, which was very important to us,and was in excellent condition.
Ms Barbra May
Reviewed: 31 October 2010
Rented BD Polo/Fiesta/207 D/2007 Trendy D/Nemo Kombi/ in: Paris Intl Airport Cdg Term 2
All Paris International Airport Cdg Term 2 Reviews

Overall Experience : Good
Supplier Service: Staff were very helpful and spoke English.
Car: Car was in good order. They gave us a bigger car than originally ordered (they called it an upgrade). No back wiper blades which proved problematic as it rained for several days. Citer were most apologetic when advised.
Mr Peter Lindars
Reviewed: 12 August 2010
Rented CS Audi A3/Merc A180 in: Avignon Caum Airport
All Avignon Caum Airport Reviews

Overall Experience : Prompt replies, efficient service
Supplier Service: Vehicle upgraded as limited availability. Courteous staff.
Car: Excellent, reasonably clean. Small dent on door not marked on pick up.
Mr Brian Greer
Reviewed: 7 August 2010
Rented B VW Polo/Ford fiesta in: Rodez Airport
All Rodez Airport Reviews

Overall Experience : Good efficient service and quick replies and the value for money compared to the other car hire companies is excellent
Supplier Service: Excellent, I had to stay an extra 5 days and they accomodeted this with minimal effort to me, I cannot praise the satff of National Car Rodez enough
Car: Excellent car, cleaned, fuelled and good condition.
Mrs VERA Shanley
Reviewed: 3 August 2010
Rented AS Citroen C2 in: Rennes Airport
All Rennes Airport Reviews

Overall Experience : So simple just super
Supplier Service: The girl was excellent
Car: The car we ordered was not available , so they gave us an upgrade.
Mr dens Farrell
Reviewed: 3 July 2010
Rented NS Citreon Grand Picasso Auto in: Biarritz Airport
All Biarritz Airport Reviews

Overall Experience : 10 out of ten
Supplier Service: very pleasent
Car: excellent
Mr paul Shanley
Reviewed: 4 May 2010
Rented BD Citreon C3 Diesel in: La Rochelle Airport
All La Rochelle Airport Reviews

Overall Experience : very efficient
Supplier Service: Very efficient
Car: very good