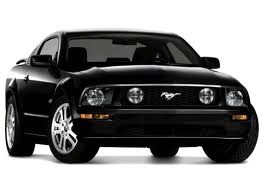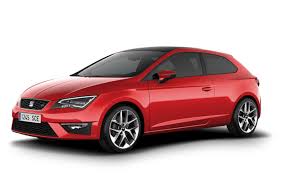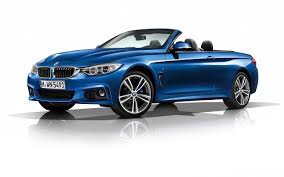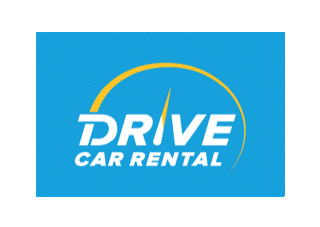 Car Hire Canada
Car hire in Canada with National
Canada One Ways
with some of the most popular one ways are: Jasper to Vancouver, Calgary to Edmonton, Toronto to Montreal and Calgary to Vancouver. Fees will apply and have changed, so please make an enquiry and we can advise full details by return.
Strange Extra One Way Fees, But True!
Think about your route, as Vancouver Airport to Calgary Airport now has no extra one way fee, but Calgary Airport to Vancouver Airport is now extra CAD$150+tax, whereas Calgary Airport to a Vancouver downtown depot is CAD$300+tax.
Alamo/National come with unlimited mileage in most locations, but in places like Jasper and Banff and a few others, there is a mileage allowance.
Canada Bound?
Canadians have a well deserved reputation for being a friendly nation. Other attributes that make this a top notch tourist destination are low crime, magnificent vistas, natural untamed wildlife and last, but not least, the sheer vastness of Canada's wilderness.
Scroll down for more on Canada
Toronto
is the largest city and dominates the shore line of Lake Ontario. The key attractions are China Town and the waterfront area. All attractions can be easily reached by tram, subway and
Toronto
airport or hotels.
Calgary
or cow town as the Canadians call it, is the most popular tourist destination with Canadians and tourists from around the world. Tourism is major source of life in Calgary. Tourists come to visit downtown, Beddington Heights, Country Hills, Coral Springs, MacEwan etc. Visitors prefer to take
trip to Calgary
right from airport which is 12.5 miles away from city centre.
Edmonton is mainly an oil town. And its good road network links both the Rockies and Jasper National Park. If you enjoy Skiing then stop of at one the many charming resorts around Banff, the skiing is very good.

Vancouveris one of the top ten of beautiful cities with its wide expanse of green parks, trees and a pristine beach front, best appreciated from Vancouver's cable car.

Mostly everyone that visits Vancouver will visit Whistler wonderland feeling active then rent a bike form one of the local rental shops and take advantage of the 30km plus bike routes that links parks, beaches and playgrounds.



Halifax combines old and new, with Victorian homes mingled amongst modern day condos. It's appeal to the tourist lies in it proximity to charming towns and breathtaking scenery, best appreciated by driving around Halifax.

Montreal Has a unique appeal and charm, in no part due to the warmth of its inhabitants. The people of Montreal are multilingual, speaking both English and French and is the second largest French speaking city after Paris. Nestling on the shores of Lake Ontario, it is gaining popularity as a tourist destination, by offering incredible scenery and lots of outdoor activates. Take a Montreal car hire and drive to beautiful Quebec City which is 2 hour away from Montreal.

Hamilton, Winnipeg and others Has good hotels and a wide selection of good restaurants in the harbour area.

Winnipeg is the Chicago of Canada. It is the provincial capital of this busy and exciting part of Canada. Extensive work restoration work carried out in the late 70's and 80's has allowed Winnipeg to become a cultural centre.

Home to strawberries, Abbotsford also plays host to one the best air shows in the USA with top models from military and civilian aircraft thrilling the crowds, held annually in the month of August.

We give choice to select your preferred car rental company, plus your preferred car manufacturer. Some cars we can rent in Canada include Ford, Buick, Volvo, Jaguar, Chevrolet, Lincoln Pontiac, Dodge and Chrysler.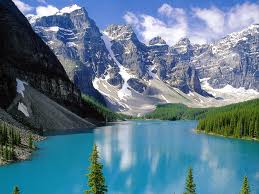 Sat Nav Global Positioning Systems(GPS), or Sat Nav, is available as an extra, in all car categories. It will guide you to the many attractions that Canada has to offer.


Booking Canada Car Rental
Our car rental in places like Banff and Jasper, will come with fuel efficient diesel engines and all the safety features now expected from the modern vehicle such as dual airbags, central locking and ABS, helping make your holiday worry free.

Our car rental in Canada comes with the latest Sat Navigation systems. All cars have air conditioning. We also have everything needed for ski holidays including snow tyres, ski racks, snow chains and 24 hour breakdown cover.

Car size is important. The midsize of car hire to intermediate range will meet most requirements. For larger families or groups the minivan range with 6-9 seats is ideal. We also compare luxury 7 seater minivans and prestige 4x4 Jeeps. In Canada we provide good choice and better still the best online prices for both weekly and daily rental in Canada.

Search for more Canadian car hire here Halifax, Edmonton, Hamilton, Montreal and all of Canada.


Client Reviews
ALL Customer Reviews
Mr J D Trevor Peare
Reviewed: 3 June 2011
Rented Nissan Versa in: Vancouver Airport
All Vancouver Airport Reviews

Overall Experience : Very good - would come back for another rental without hesitation
Supplier Service: Very good experience - staff very knowledgeable and helpful, offering maps and suggested routes etc.
Car: Perfect
Ms Annmarie Mitchell
Reviewed: 3 August 2010
Rented Chevrolet Aveo in: Calgary Airport
All Calgary Airport Reviews

Overall Experience : Good
Supplier Service: Staff friendly and helpful
Car: brilliant and we did lots of miles