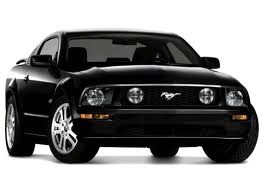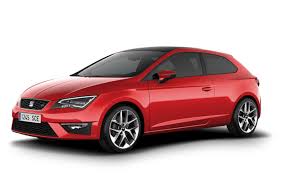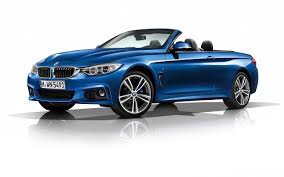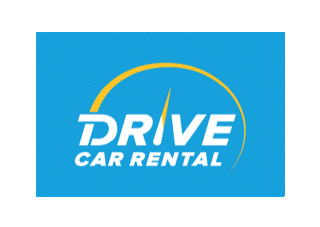 Car Hire Barbados
We now have rates with
Stoutes, Sixt, Courtesy Cars and Drive-A-Matic
, thus bringing you all the best choices for your Barbados car hire. Once on the rate page for these suppliers, you can get other car rental options via a
More Bargain Cars link
.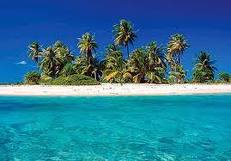 Hiring a Car from Grantley Adams, Bridgetown Airport?
The Barbados Airport is 13km from the city centre of Bridgetown. You can either, collect your car rental at the airport, or, if prefer, we can arrange free delivery and collection at your Barbados hideaway. However, this service only applies during the Stoutes office hours of 0800-1800H.
Events each year in Barbados
. Every month, as you would expect there is always lots going on in Barbados, apart from cricket. There are Jolly Roger Cruises, Submarine Night Dives and much much more. Check the link below for a full list of March events.
June - this when the best known festival in Barbados starts. The
Crop Over Festival
lasts for six weeks from the 30th of June
What to do next year in Barbados
January has the Mount Gay Rum Round Barbados Race which sounds interesting, even if it is just a boat race.
February has the Optimist Love Walk for the valentines amongst us.
March - will hold the finals of the Barbados Polo season. April - sees in the Oistins Fish Festival, as well as Digicel Reggae Festival.
Check here to find out more on
Barbadian Upcoming Events
.
Barbados Weather Forecast
Check the above link for the latest ten day forecast.
The best months to visit are July and August, which are the warmest(28C) and driest(1 day of rain). However, a passing hurricane may change that! The Atlantic hurricane season runs from around the end May to the end of October, each year.
How much bang for your Bajan buck?
. You can expect to get these approximate exchange rates:- 1USD = 2BBD, 1EUR = 2.6BBD, 1GBP = 3.1BBD, 1CAD = 2BBD.

Barbados Tourist Information
The Caribbean island of Barbados lies in blue-green waters and is surrounded by a coral shoreline. Check the official tourist board website above.
Barbados started life as a retreat for the wealthy. They arrived to be revived, or even cured, from everyday ills. Nowadays, its clean air, warmth and relaxing scenery make it an ideal haven to escape to. All inclusive holidays help this. Take time out to visit Bridgetown, the capital city of Barbados. With its many church spires, you would be forgiven for thinking you were in an English village. The rough terrain is best explored by a SUV.
Finally, when driving in Barbados keep an eye out for the mongoose, but do not stop your car, as they will be enticed to cross the road regardless of oncoming traffic.
A small booking deposit will secure the rental car of your choice. The balance is paid on arrival to the car hire company. This eliminates the concerns about volcanic ash, airline strikes, air controllers working to rule etc.
Please keep in mind that on flying out of the airport, you will need to pay departure tax currently US12.50, payable when checking in at the airport.
Compulsory Local Charge
. A one off fee of US$5 will be charged for a Barbados driving permit.
About Barbados Car Rental
. Stoutes offer a free delivery service anywhere on the island. In addition, they have offices at both cruise ship terminals, in St James and St Philips. So this allows you to disembark from your boat, and step into your rental car. Explore Barbados in your own time. Drive your hire car to the many coves and outdoor seafood restaurants that adorn Barbados. Check the link to
Stoutes Car Rental
.
Free Extras Driver with Stoutes
. One free additional driver is included in your Barbados car hire rate. Add the driver on arrival.Driver and licence must be present.
Sat Nav
. Currently, there is no Sat Nav available, but you get a free map with every vehicle rental.
About FCH Choice
. Stoutes is our preferred supplier, but if use our FCH Choice system it is only when the car is confirmed and voucher issued, that you will find out which car hire company you have booked with. They are all reputable companies.
Searching for car hire at
Barbados Airport
, or in nearby Florida, Antigua or the Bahamas?
Caribbean and USA car rental
.
Client Reviews
ALL Customer Reviews
Mr Geoffrey Lester
Reviewed: 29 December 2011
Rented ECAR Daihatsu Charade in: Barbados
All Barbados Delivery Service Reviews

Overall Experience : Good
Supplier Service: Very Good
Car: Very Good, - clean, modern and appears to be well serviced - would certainly use again.
Mr Geoffrey Lester
Reviewed: 29 December 2011
Rented ECAR Daihatsu Charade in: Barbados
All Barbados Delivery Service Reviews

Overall Experience : Good
Supplier Service: Very professional
Car: Car was modern, well equipped, delivered on-time and I'd certainly use them again.
Mr Michael Brahams
Reviewed: 10 April 2011
Rented ICAR Toyota Yaris Auto in: Barbados Bridgetown Airport
All Barbados Bridgetown Airport Reviews

Overall Experience : Very Good
Supplier Service: Excellent both in collecting the car and in leaving it and are well located.
Car: Good
Mr Kevin Stelfox
Reviewed: 23 February 2011
Rented ECAR Daihatsu Charade in: Barbados
All Barbados Delivery Service Reviews

Overall Experience : Good,fast in replying
Supplier Service: On time & pleasant
Car: Very Clean
Mr Mark Kadodwala
Reviewed: 13 August 2010
Rented ECAR Daihatsu Charade in: Barbados
All Barbados Delivery Service Reviews

Overall Experience : Good prices & efficient process
Supplier Service: Car delivered on time & staff friendly
Car: Clean & modern
Google Maps locations of depots in Barbados
Click depot name to see map
View a bigger map