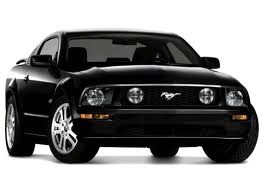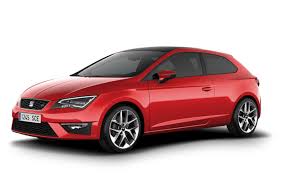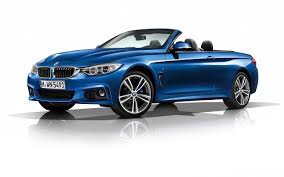 Car Hire Alghero Airport
Compare our cheap hire cars in Alghero Airport, Sardinia including Sixt, Maggiore, Auto Europa and Italy by Car.


About Alghero Airport, Sardinia
Alghero is one of Sardinia's major tourist airports, currently servicing over a quarter of a million passengers a year.

A shuttle bus departs regularly and brings you into central Alghero.

Other buses operate routes to other cities and towns please check at the information booth for timetables.

Taxis are also available outside arrival.

Alghero Airport car rental kiosks are conveniently located outside arrivals.

If travelling by car and stopping off at Alghero then follow the signs for Alghero it is well signposted.



Alghero cars
Our car hire at Alghero Airport has cars and vans for rent, that cost as little as 10 Euros per day, and that includes airport surcharges, VAT, and road taxes.

Also included are:- third party liability insurance, car theft protection, a collision damage waiver and unlimited miles. Some cars come with free Sat Nav (see quote page for more details).


With so much to do and see and quiet roads a hire car in is recommended, to really appreciate this beautiful island at your own pace.

A small refundable deposit is all that is required to secure your Alghero Airport car rental. Pay the balance on arrival.

For more information please review our Car Rental F.A.Q. Go ahead and book your online cheap cheap car hire today.

Please see our new guide for Cagliari Airport code and Sassari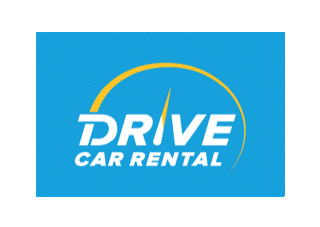 Client Reviews
ALL Customer Reviews
Mrs IWONA Rayapen
Reviewed: 30 April 2013
Rented Focus/Astra/308 Estate in: Pisa Airport
All Pisa Airport Reviews

Overall Experience : Efficient process, offering good prices and choice of good hire companies
Supplier Service: Very good, professional, speedy service with pleasant helpful staff
Car: clean and modern
Mrs susan Escobedo
Reviewed: 29 October 2012
Rented Bravo/Golf/Megane/207 in: Rome Airport Fiumicino
All Rome Airport Fiumicino Reviews

Overall Experience : AFTER A 10 MINUTE WALK TO GET TO THE RENTAL DESKS, IT TOOK 2 HOURS TO GET TO THE WINDOW TO BE SERVICED. 15 MINUTES AT THE DESK, THEN 10 MINUTES TO GET TO THE GARAGE AND PICK OUT YOU CAR FROM THE ENTIRE GARAGE FLOOR(100 PLUS CARS). NO PARKING SLOTS GIVEN.HAD TO HAVE GARAGE RECORD ADDITIONAL DAMAGE TO CAR THAT WAS NOT ON REVIEW PAGE FROM THE DESK. THERE HAD TO BE AT LEAST A THOUSAND EURO WORTH OF DENTS, SCRATCHES, LOOSE BODY SIDES AND MIRROR DAMAGE THAT WAS NOT INDICATED AT INITIAL DESK CHECK-IN. I WONDER HOW MANY PEOPLE HAVE ALREADY BEEN CHARGED FOR THIS DAMAGE. ALL OF THIS APPLIES ONLY TO AUTO EUROPA
Supplier Service: WAITED TWO HOURS AT RENTAL DESK BEFORE OUR NUMBER CAME UP. SHADY UNREPORTED DAMAGE TO VEHICLE WHEN WE CLAIMED THE CAR AT THE GARAGE. HAD TO WASTE MORE TIME TO HAVE THIS DAMAGE REGISTERED. WHEN I ADVISED CAR WAS NOT PREPPED FOR CLEANLINESS I GOT A LOOK FROM ATTENDANT AS IF I HAD TWO HEADS. I WILL NEVER USE THIS CAR AGENCY AT ROME EVER AGAIN. ON AN UP NOTE-THE RETURN WAS QUITE PLEASANT, EASY AND QUICK.
Car: UPGRADE TO LARGER CAR AT NO COST, BUT CAR WAS NOT CLEAN, NO WASHER FLUID, 95,000 K MANY DENTS SCRATCHES, LOOSE PARTS AND DAMAGED MIRROR.
Mr tony Kelly
Reviewed: 20 October 2012
Rented Smart for Two auto/manual in: Sardinia Alghero Airport
All Sardinia Alghero Airport Reviews

Overall Experience : vgood
Supplier Service: average staff rushed and a bit short on information as to wher car was and procedure for return. we managed
Car: very good
Mr Uri Ovadia
Reviewed: 29 July 2012
Rented Nissan Qashqai/3008 in: Trieste Airport
All Trieste Airport Reviews

Overall Experience : efficient process
Supplier Service: very good
Car: very good
Mr Igor Pokrovskiy
Reviewed: 20 January 2012
Rented Alfa Mito in: Bergamo Airport
All Bergamo Airport Reviews

Overall Experience : Fast replies, good prices, everything is clear!
Supplier Service: They do not disturb you at all. Just doing their work. Service is perfect! You take the keys and you just bring them back at the end of period of hire.
Car: Of course, ordinary VW Golf instead of Alpha Mito disappointed us. But Golf was clean and well run. No problem at all.
Mr gerry Geoghegan
Reviewed: 26 October 2011
Rented Nissan Qashqai/3008 in: Venice Airport Marco Polo
All Venice Airport Marco Polo Reviews

Overall Experience : good
Supplier Service: very good / spoke english and were helpful
Car: very good
Ms Philippa Pointon
Reviewed: 19 October 2011
Rented Alfa Mito in: Florence Pistoia
All Florence Pistoia Reviews

Overall Experience : Excellent response and the best rental car price I could find
Supplier Service: All effortless. Car was ready, booking was all in order etc. Would have been useful if they had taken us through the features of the car. We were just handed the keys.
Car: Alfa Romeo Mito as asked for. There was some paint damage that was noted on the rental form but wasn't pointed out to us. Did have an awful moment when we thought we had damaged the car until I thought to get out the rental agreement and it was all noted.
Mr GODWIN Catania
Reviewed: 22 August 2011
Rented VW Passat TDI in: Venice Airport Marco Polo
All Venice Airport Marco Polo Reviews

Overall Experience : Great
Supplier Service: Excellent
Car: Very goodt
Mr Aleksandr Vasiljev
Reviewed: 17 August 2011
Rented Panda/Micra/Ypsilon in: Rome Airport Ciampino
All Rome Airport Ciampino Reviews

Overall Experience : Fast replies, good prices, efficient process.
Supplier Service: The only minor problem was: tank was a little bit more than 3/4 full, not full. And we noted it there were no one at the Maggiore desk.
Car: Clean, modern, correct model. Almost new.
Ms Baiba Preise
Reviewed: 6 July 2011
Rented Smart for Two/Fiat 500 in: Bergamo Airport
All Bergamo Airport Reviews

Overall Experience : Excellent communication.
Supplier Service: Pleasant staff, although was unable to explain conditions of calculating the deposit amount in case of full and additional insurance. Furthermore, there is no information about the holding period of deposit. The information given by the staff during signing of the agreement that final payment will be done immediately after the fulfilling of the agreement and as it is mentioned in the agreement, ie around 22 June, was misleading and not a true.
Car: Almost new and clean. Working excellently. Correct model.
Mr David Malloch
Reviewed: 12 December 2010
Rented FDMR Alpha Romeo 159 in: Milan Airport Malpensa
All Milan Airport Malpensa Reviews

Overall Experience : We have been always able to get the car and time combination we require.
Supplier Service: Very helpful with a good command of English
Car: Clean vehicle with all required accessories
Mr nicholas Buchanan
Reviewed: 20 November 2010
Rented EDMR Fiat Grande Punto in: Milan Airport Linate
All Milan Airport Linate Reviews

Overall Experience : fast service, particularly as you responded at short notice over the weekend
Supplier Service: The team in the airport were helpful, polite and spoke sufficient English.
Car: Fiat Brava - drove nicely and it was my choice to accept a scratched model with broken window handles, albeit it would have been better to have had the car I booked
Mr Richard Laird jr
Reviewed: 10 November 2010
Rented CDMR Bravo/Golf/Megane/207 in: Rome Airport Fiumicino
All Rome Airport Fiumicino Reviews

Overall Experience : Excellent. Would definitely use again and recommend to others
Supplier Service: Excellent. Would definitely use again and recommend to others
Car: Good
Mr pasquale Maletta
Reviewed: 9 September 2010
Rented Alfa 147 JTD in: Lamezia Downtown
All Lamezia Downtown Reviews

Overall Experience : good prices efficient process
Supplier Service: pleasant staff not much english spoken arrived 3 hrs early for car but was accomadated
Car: modern and clean